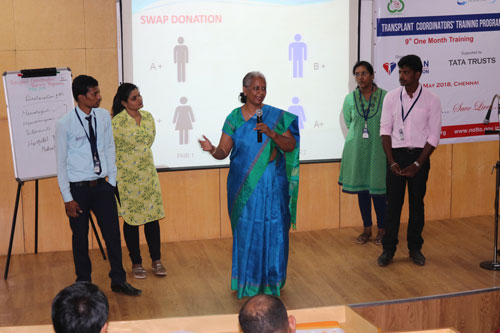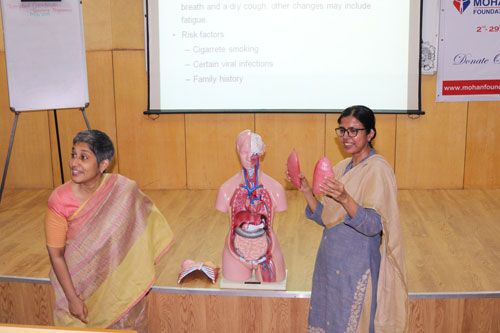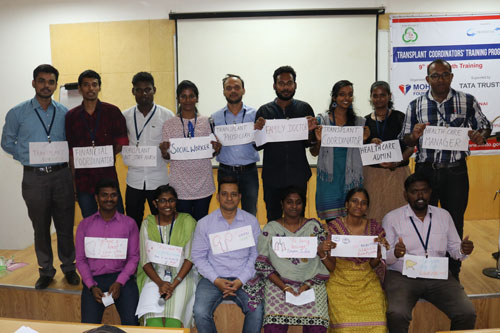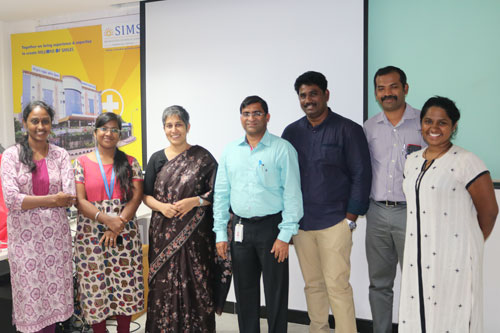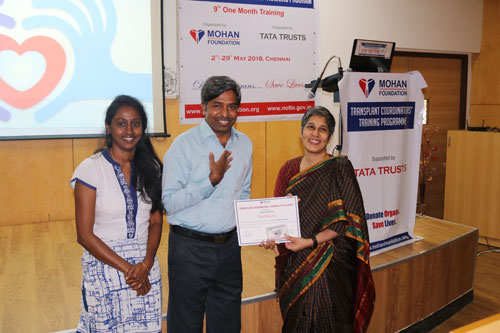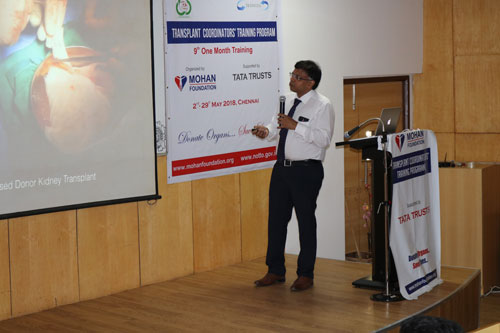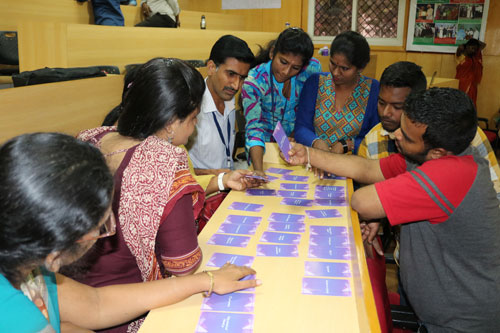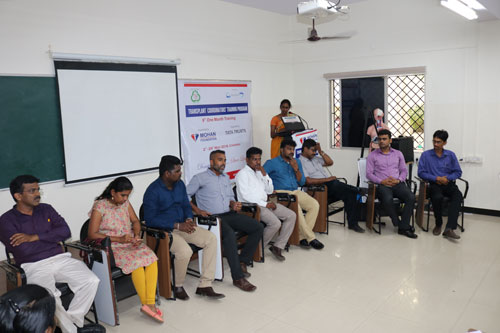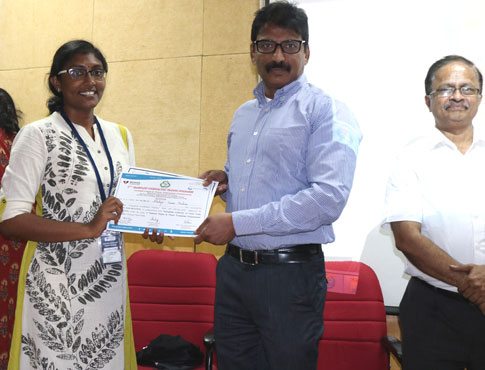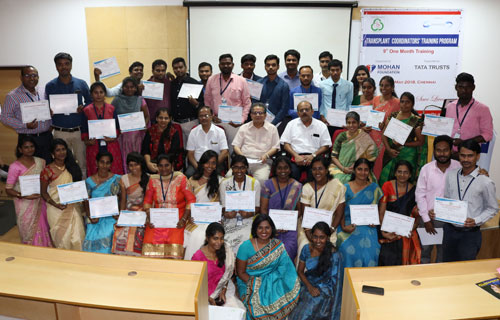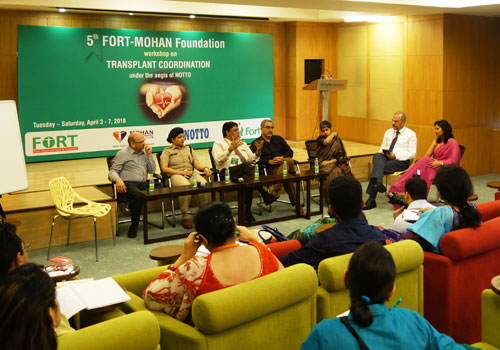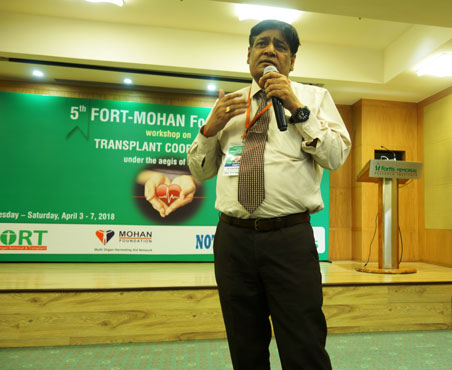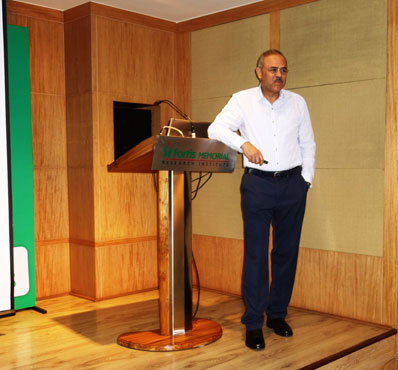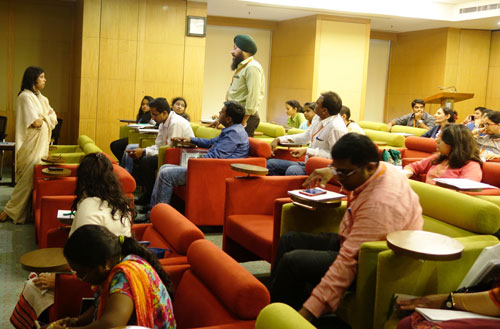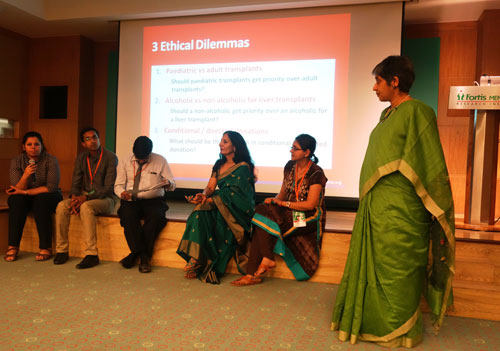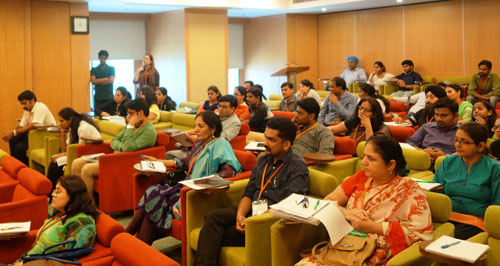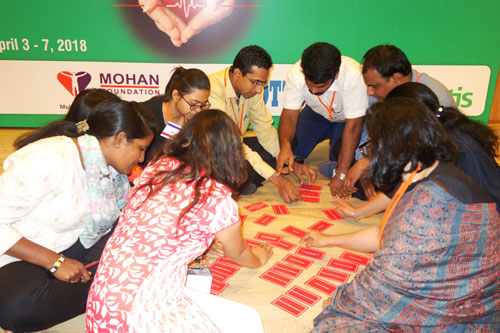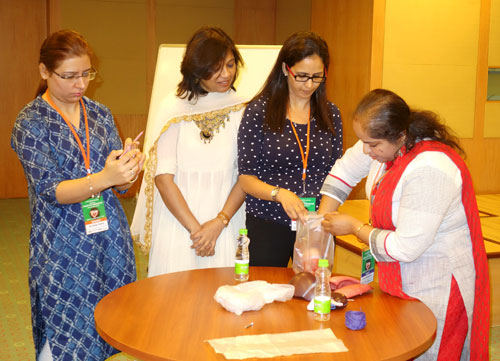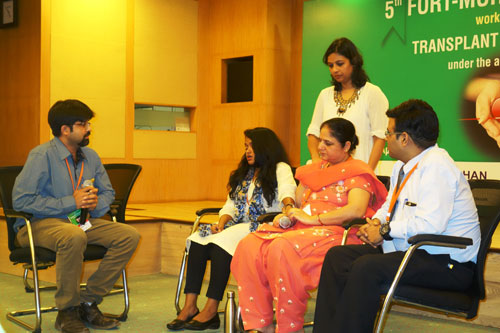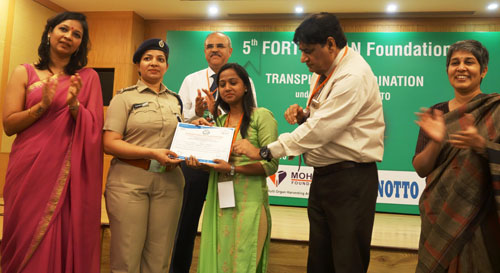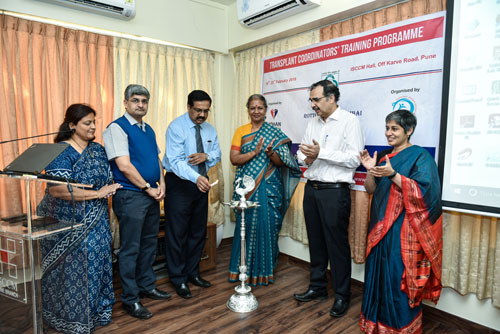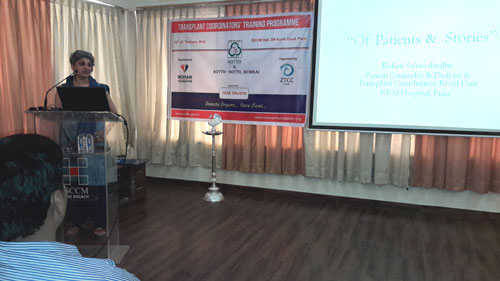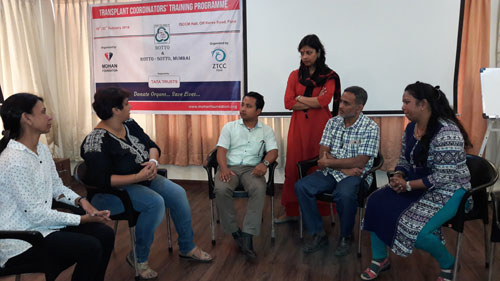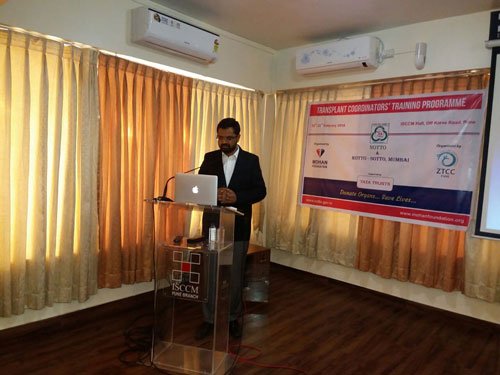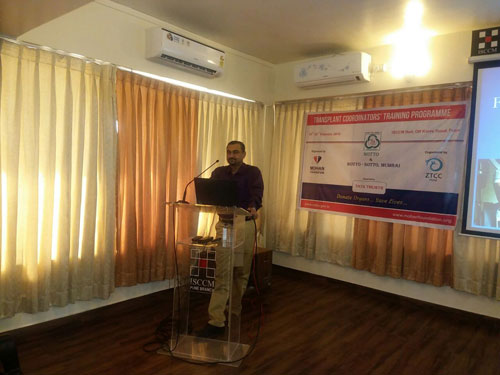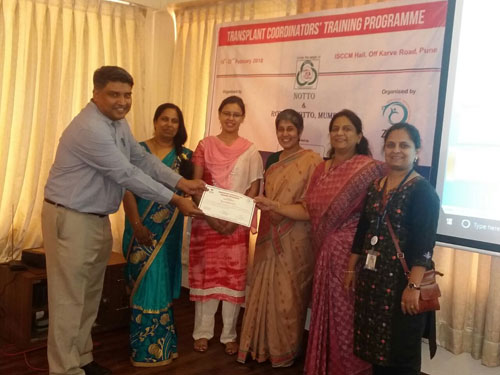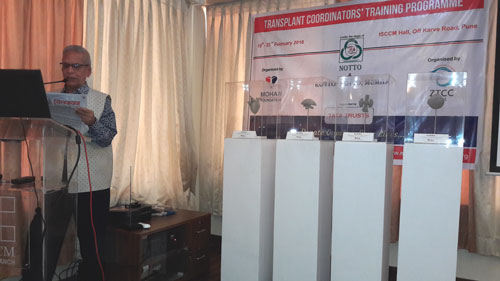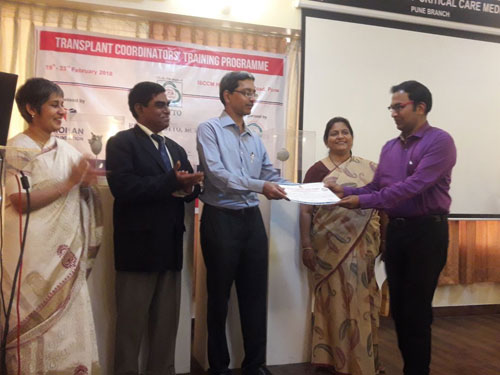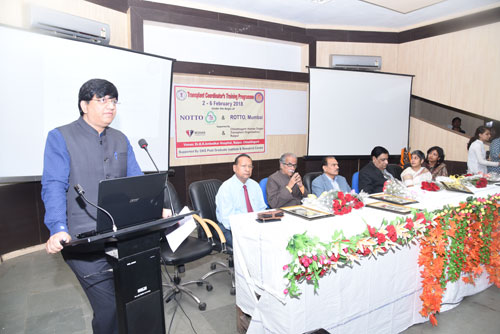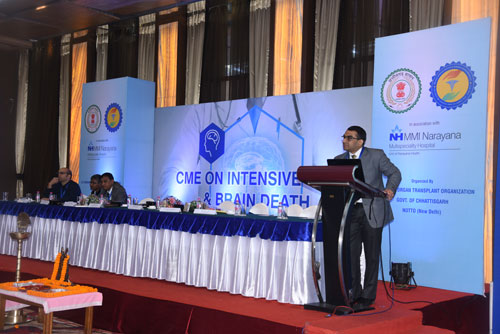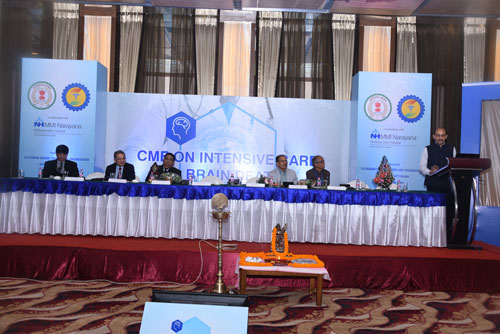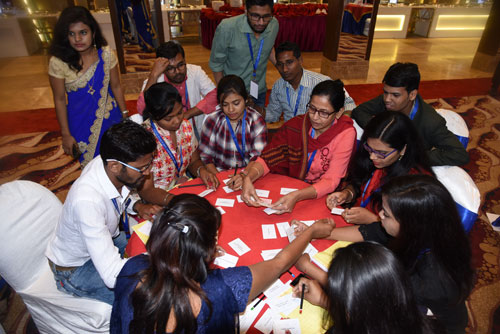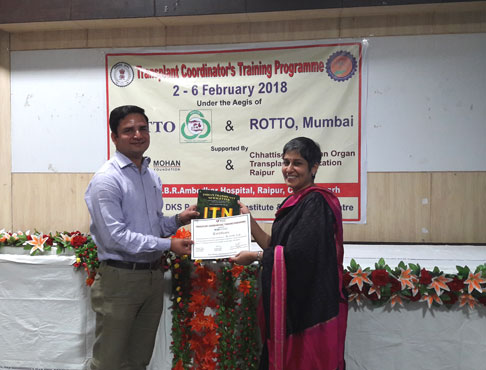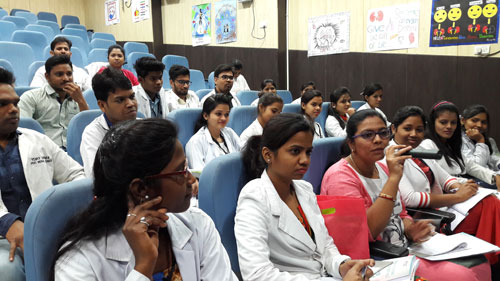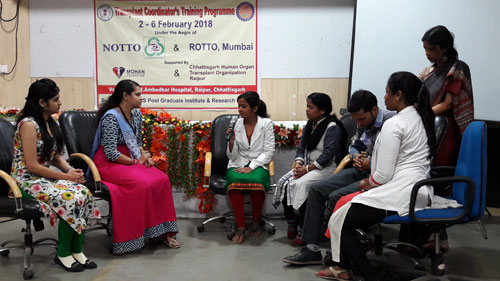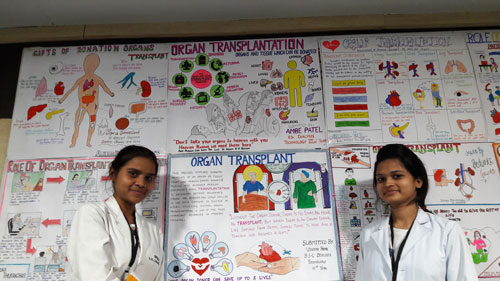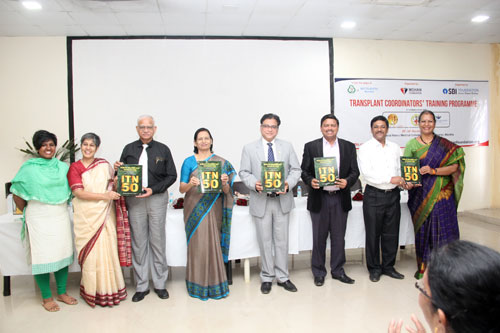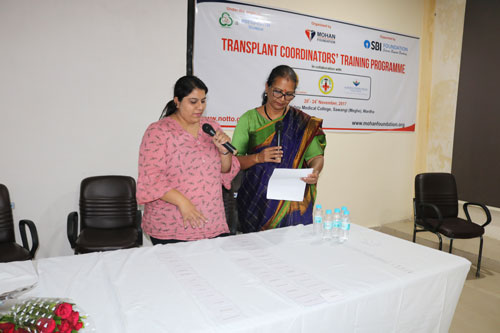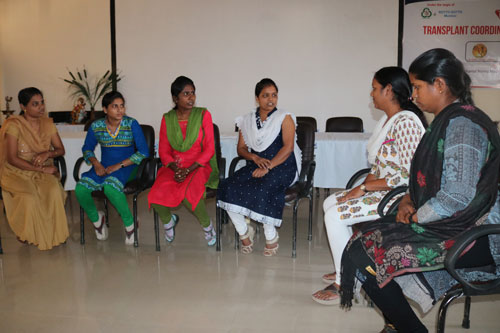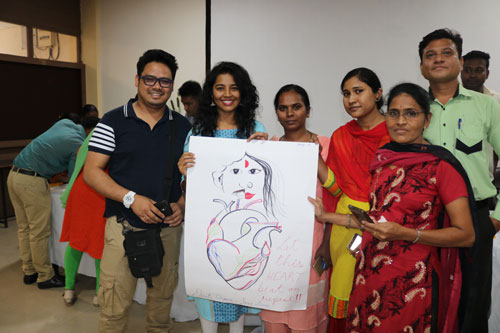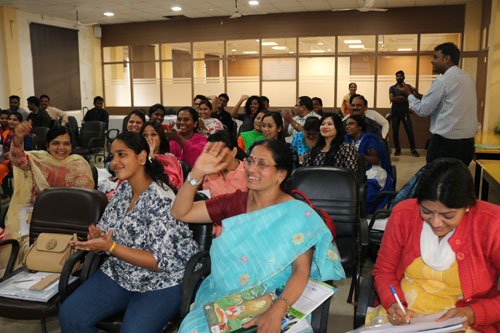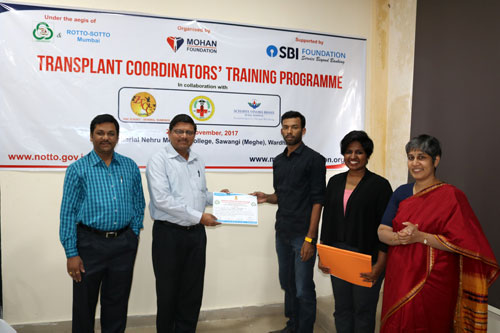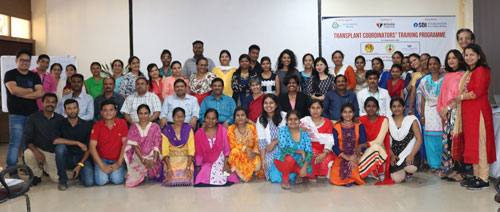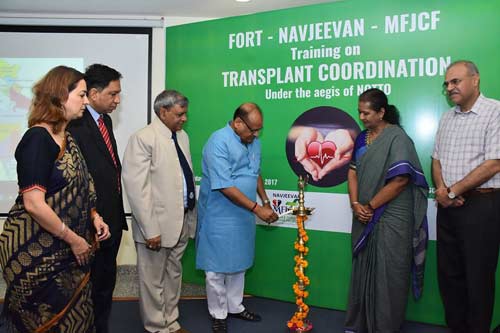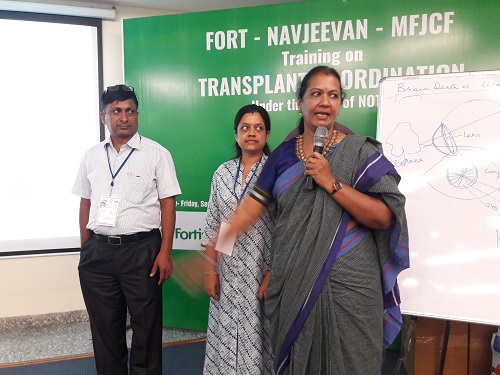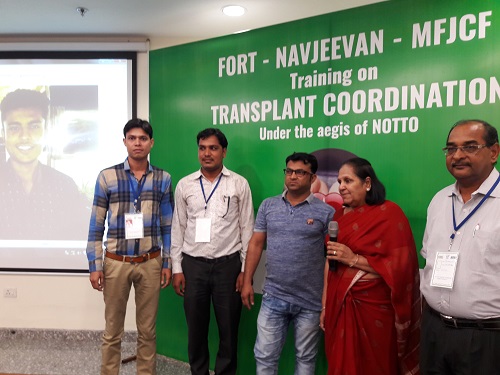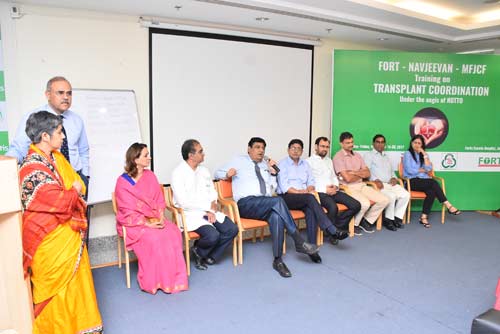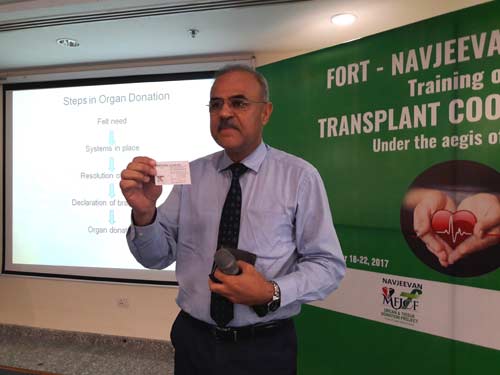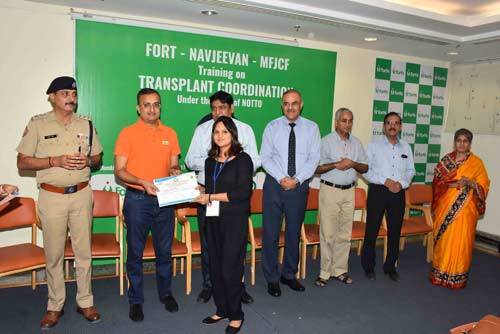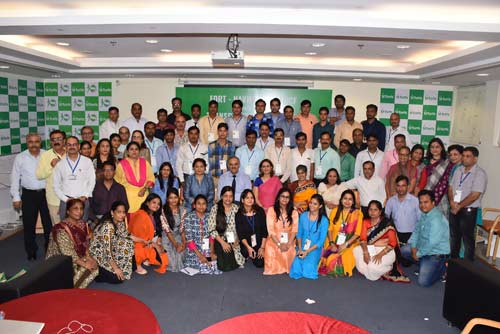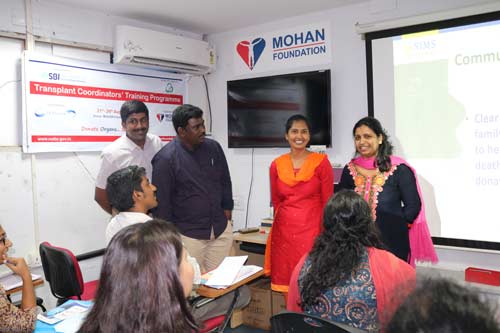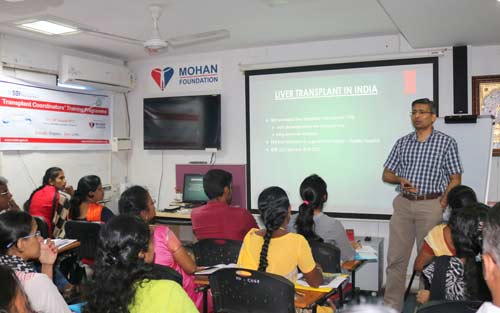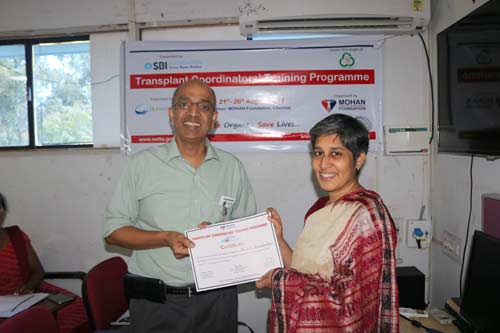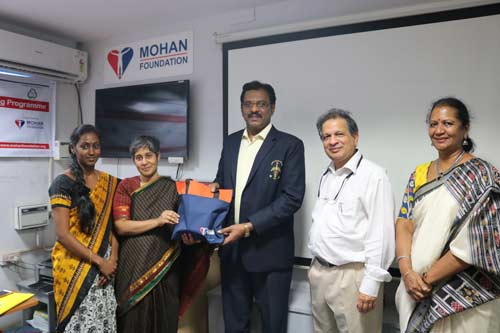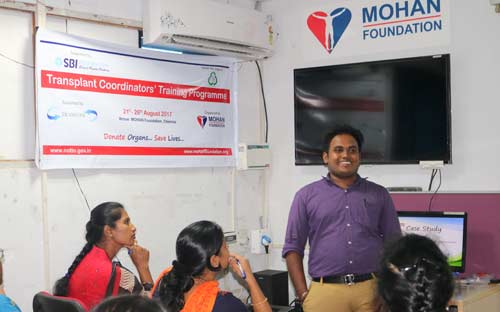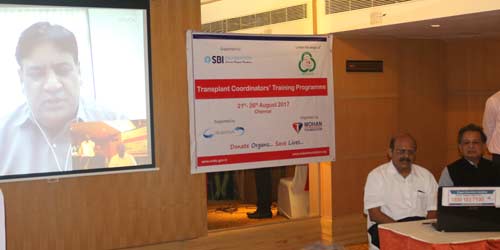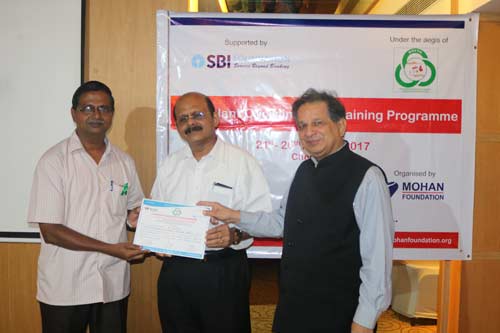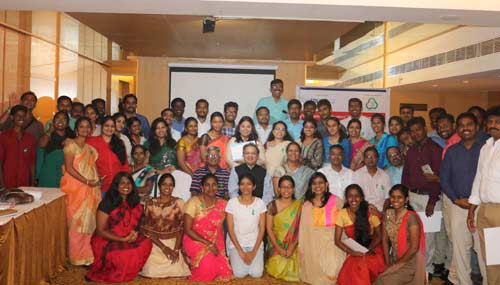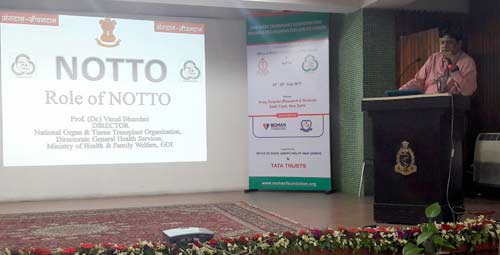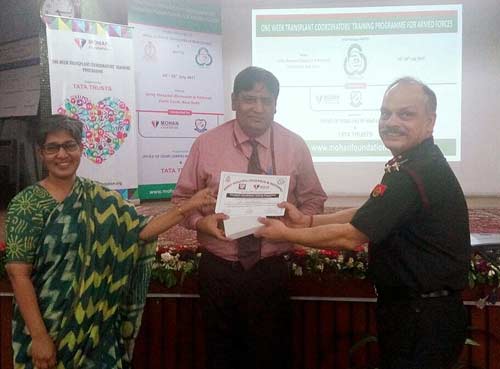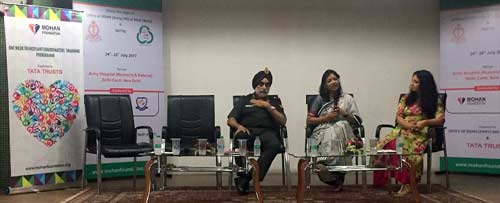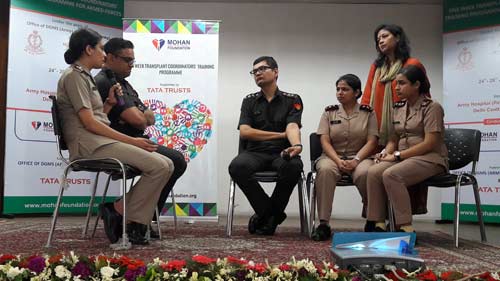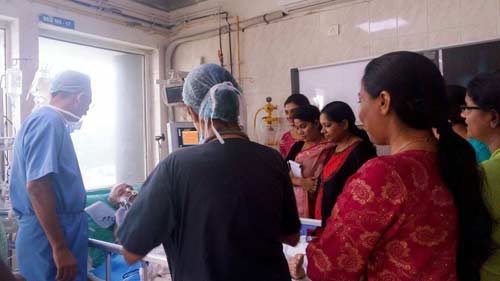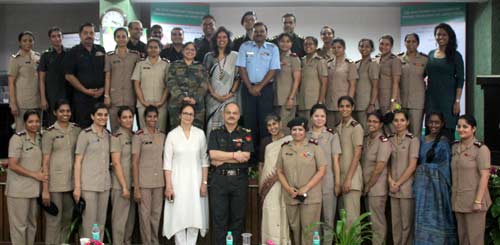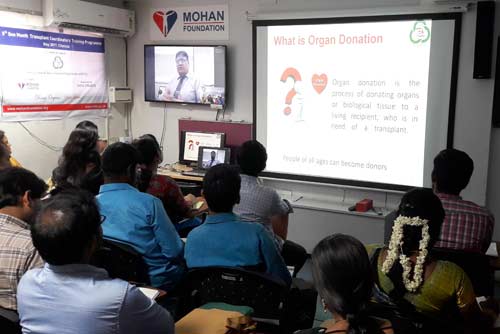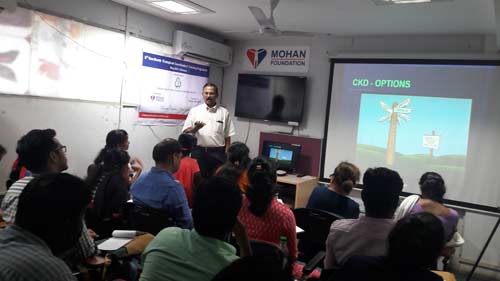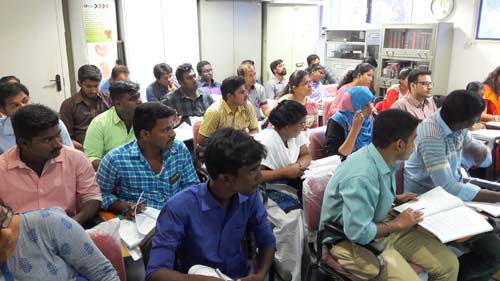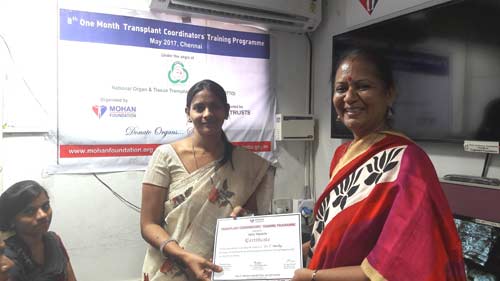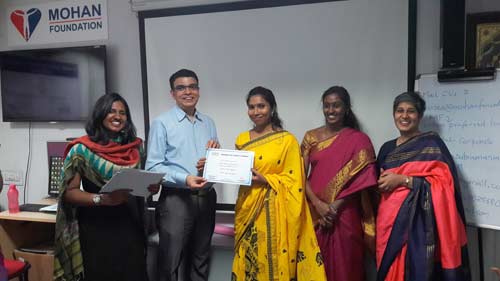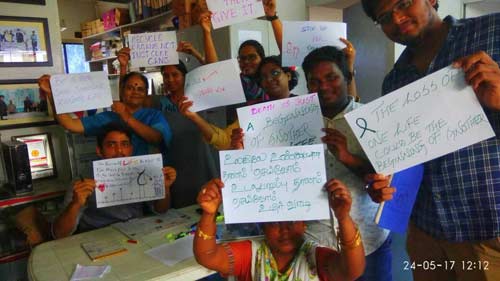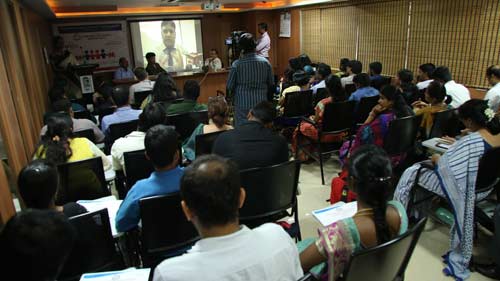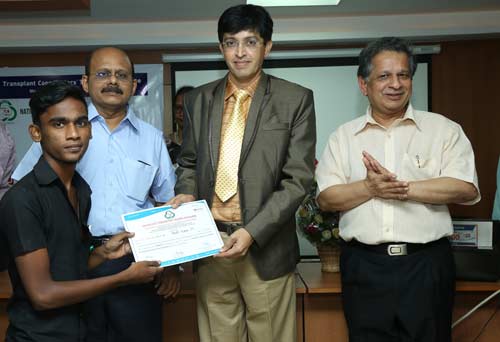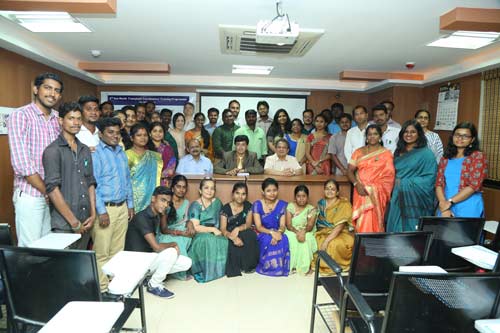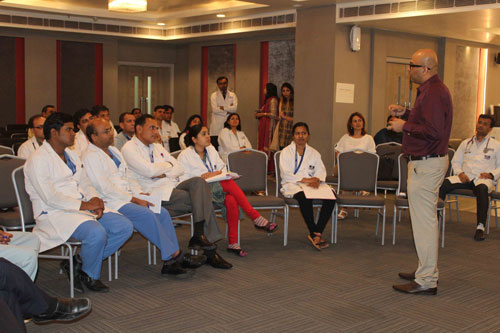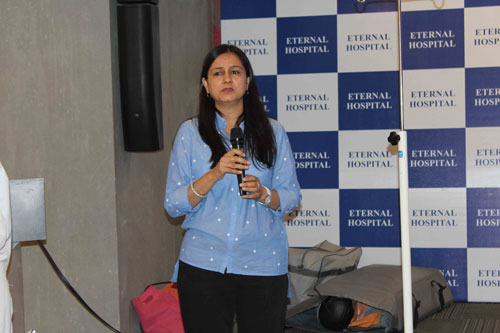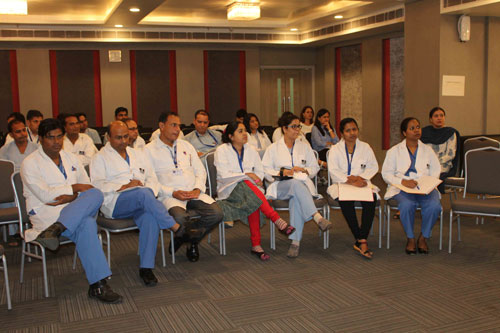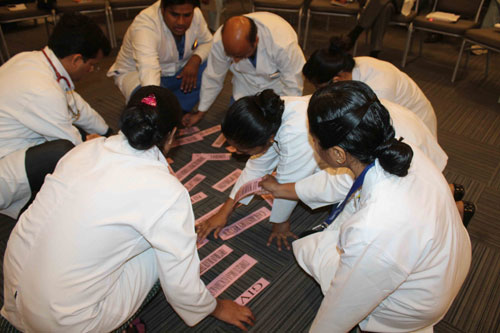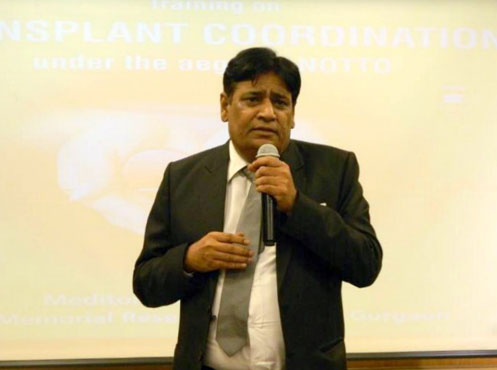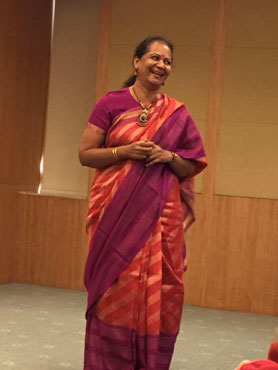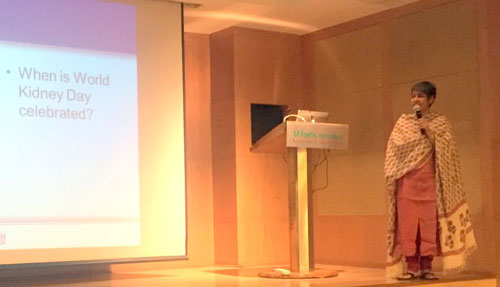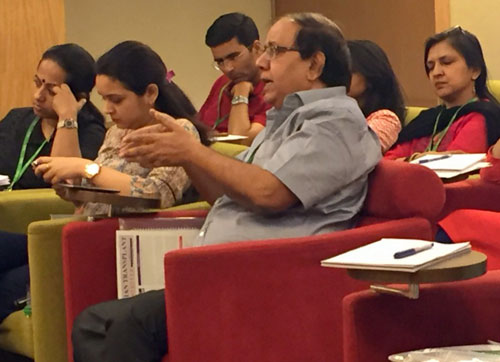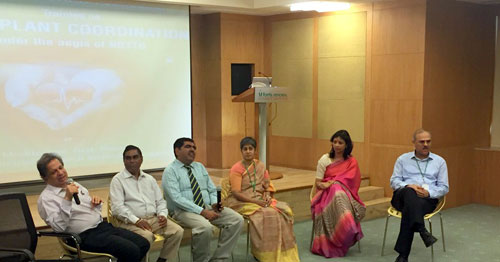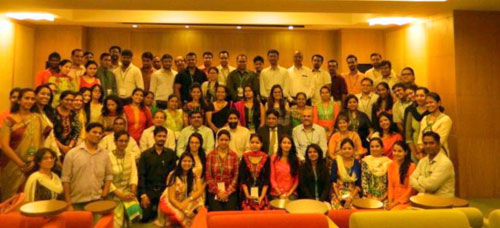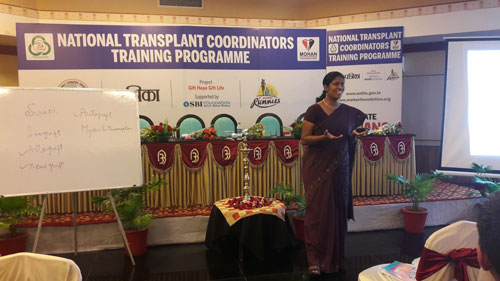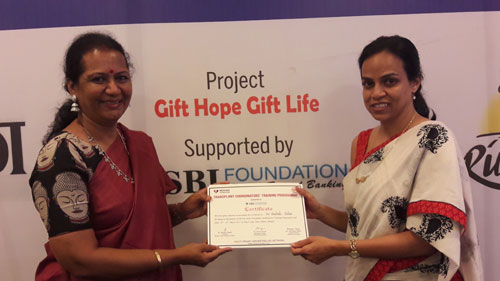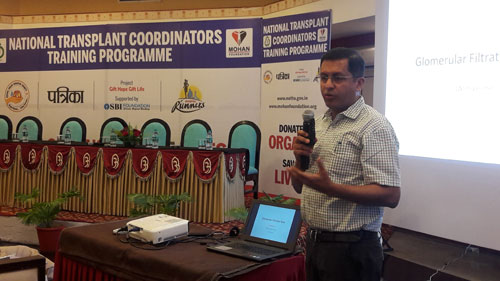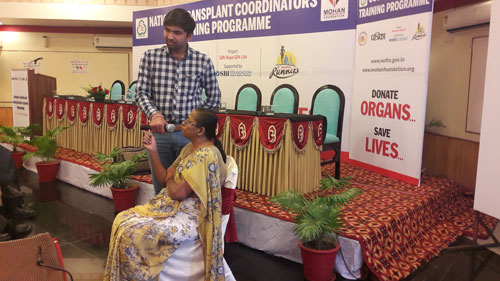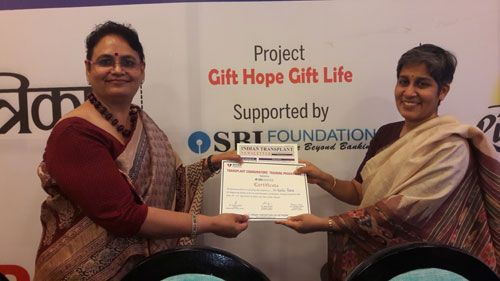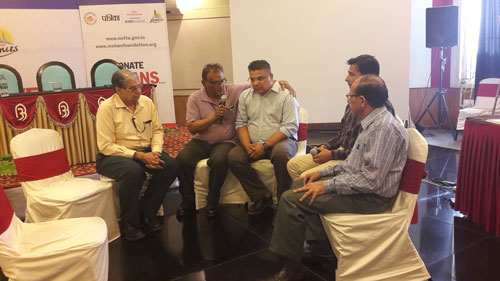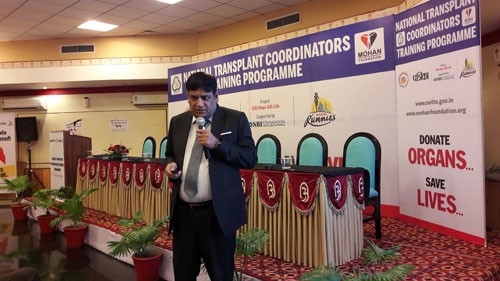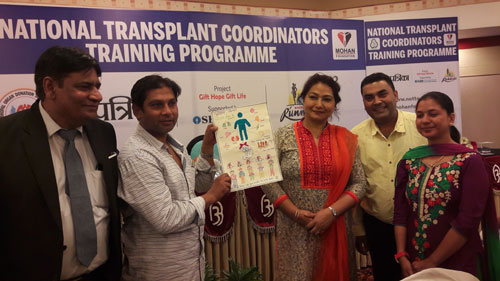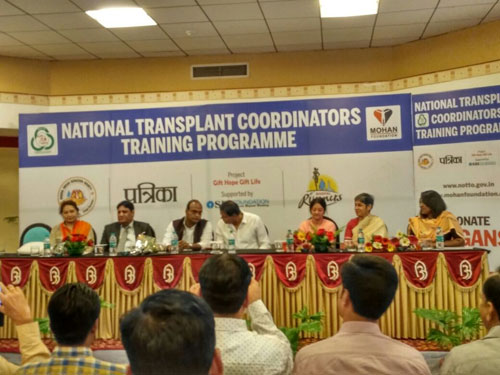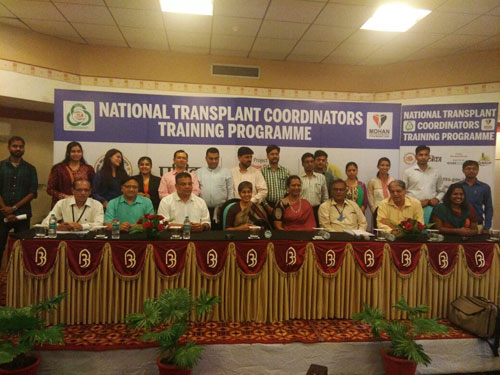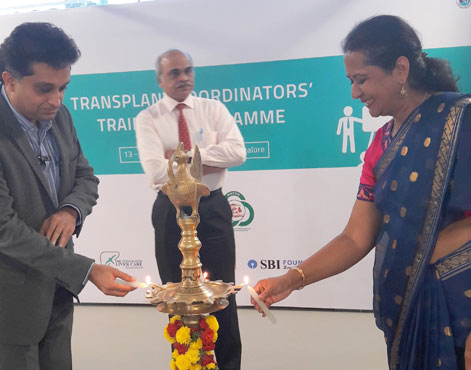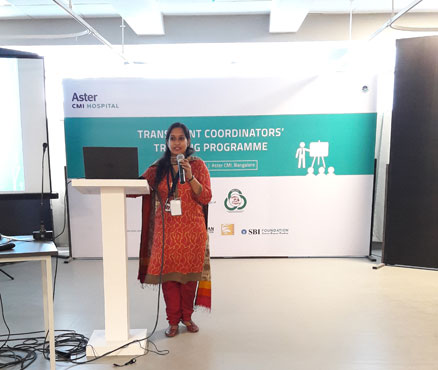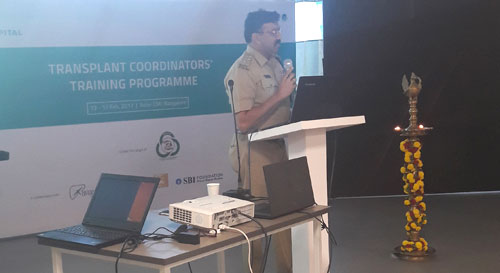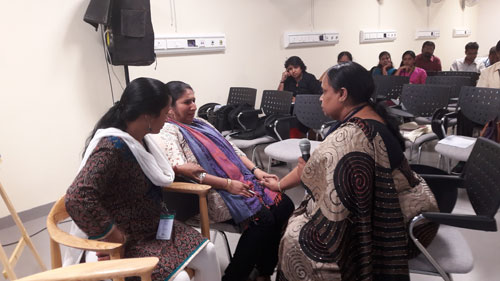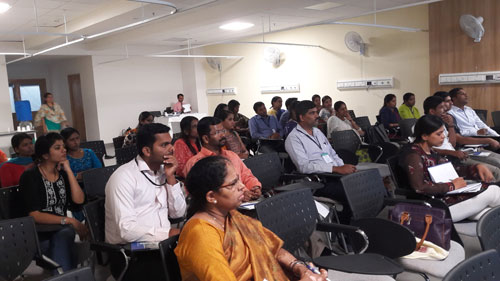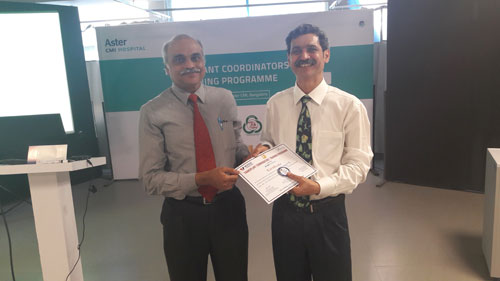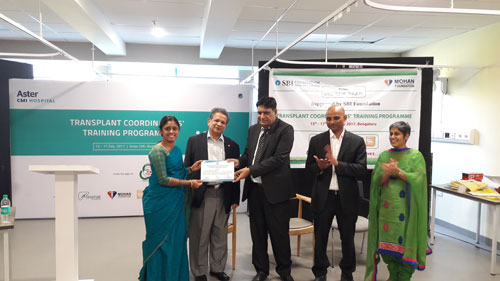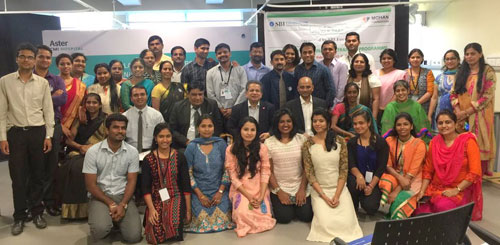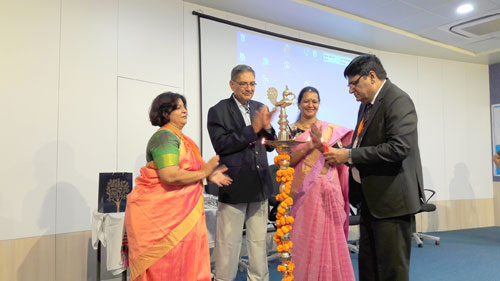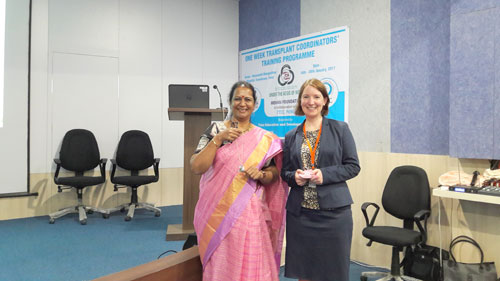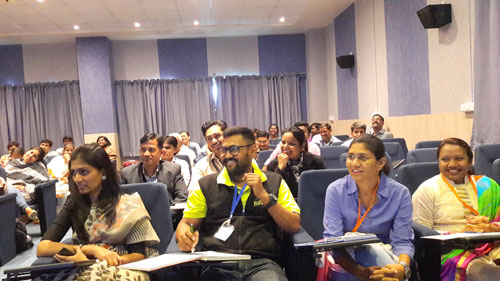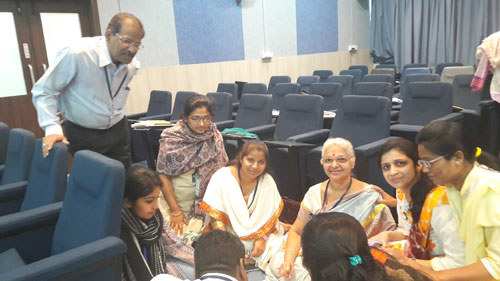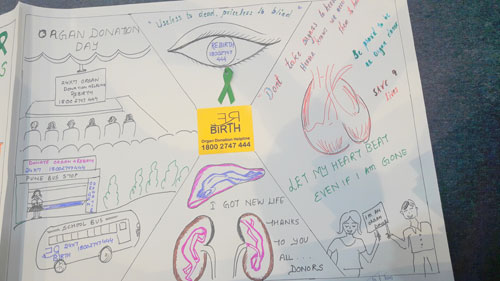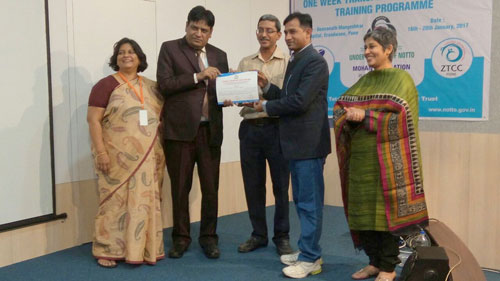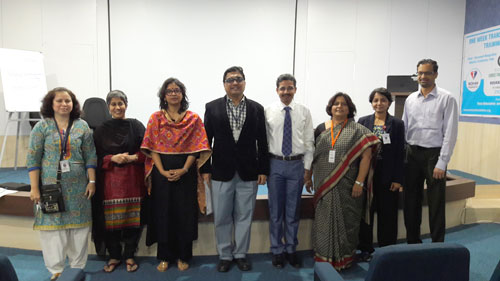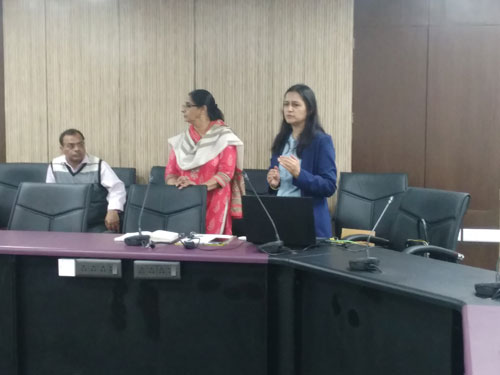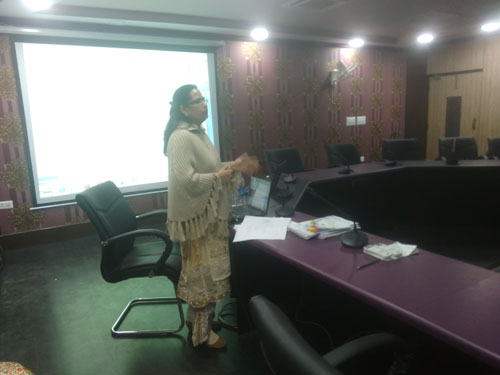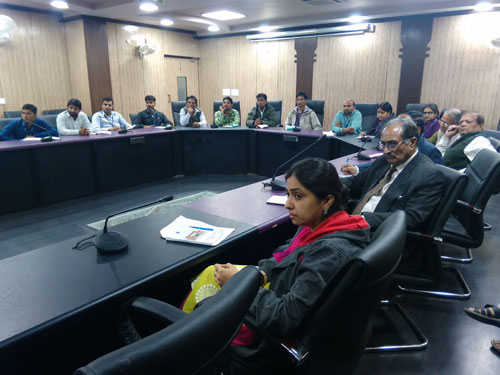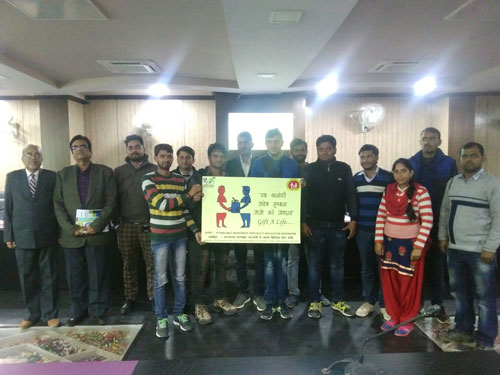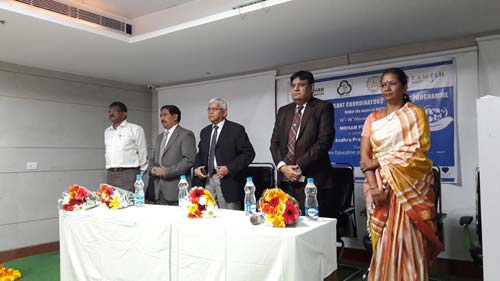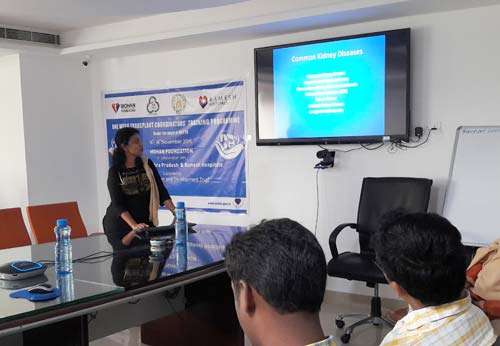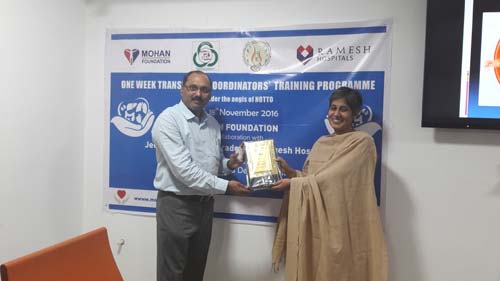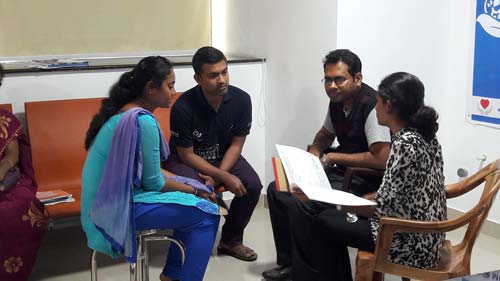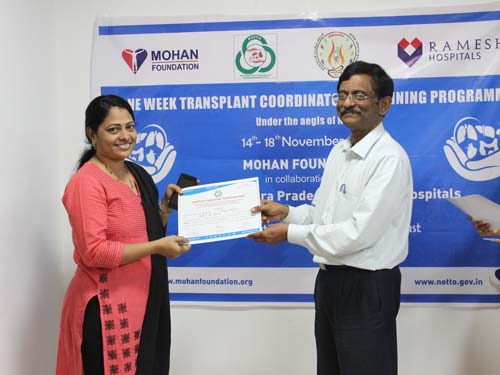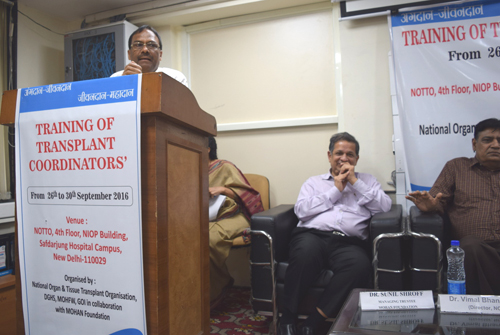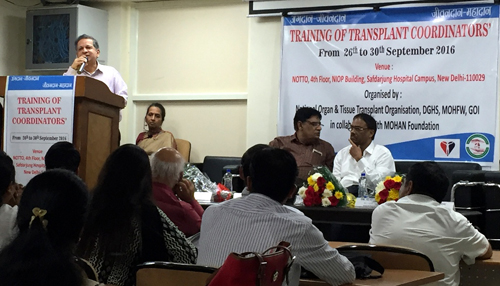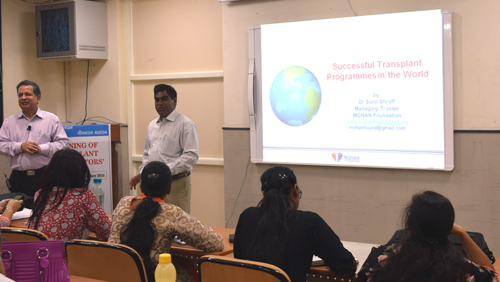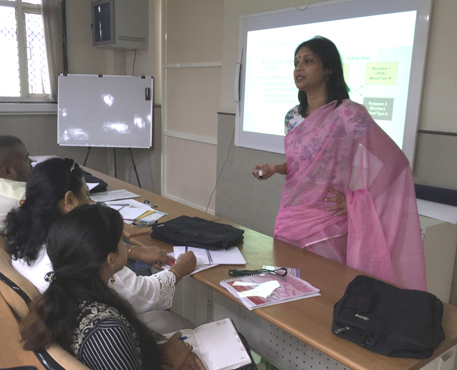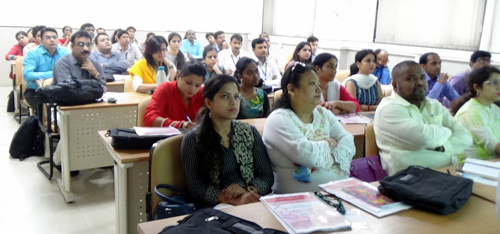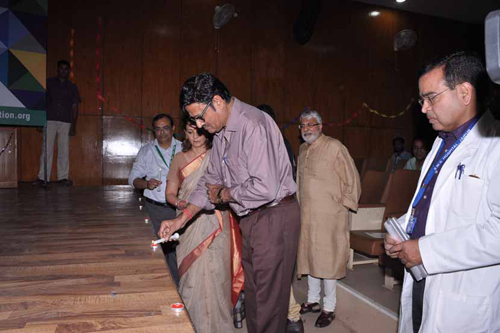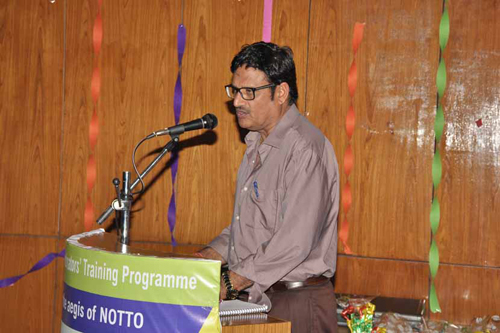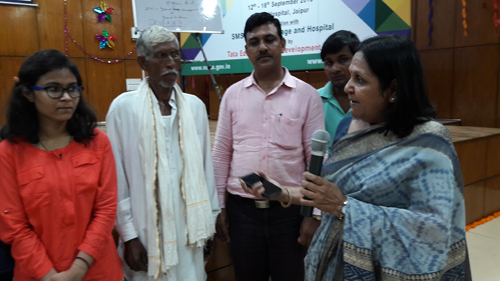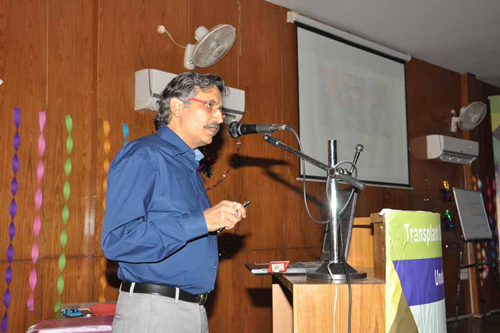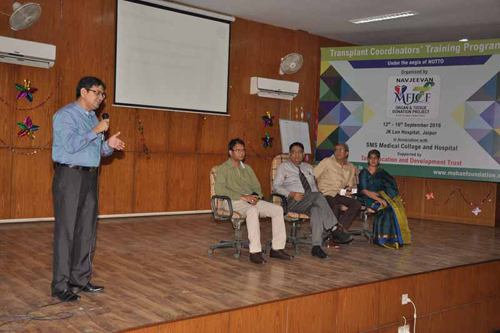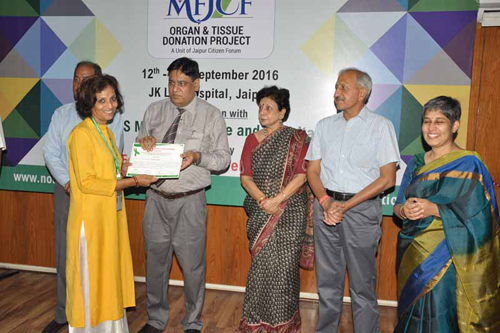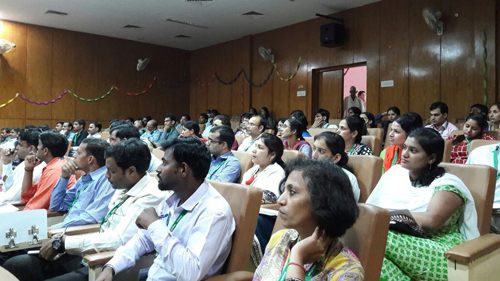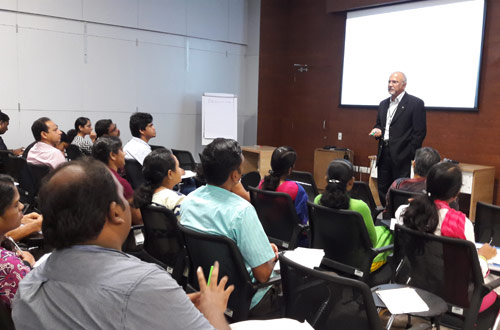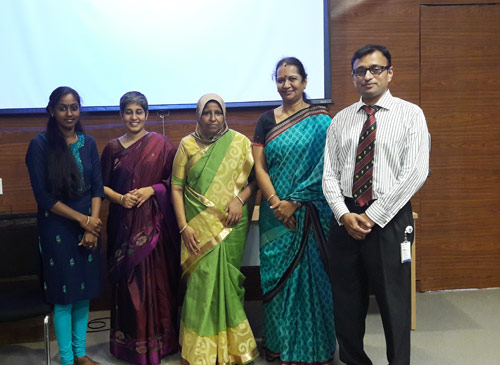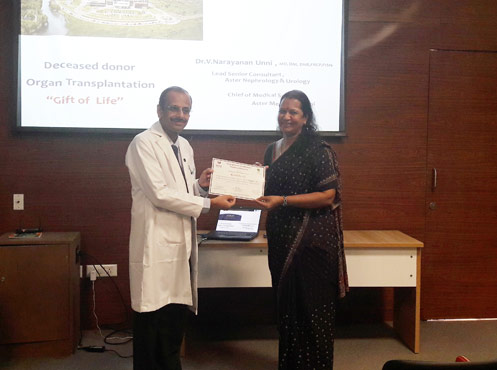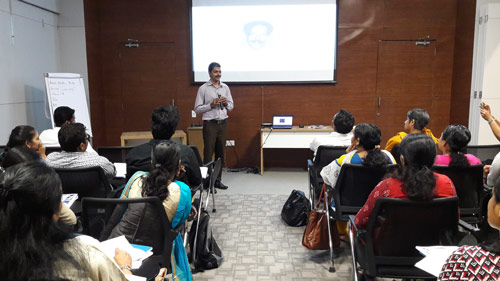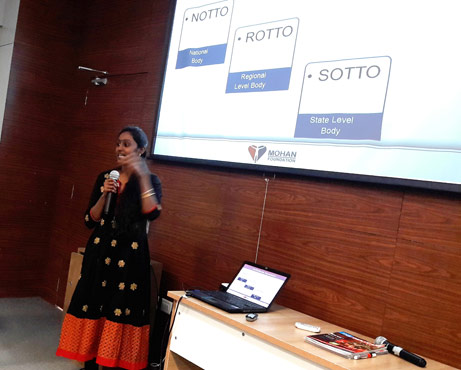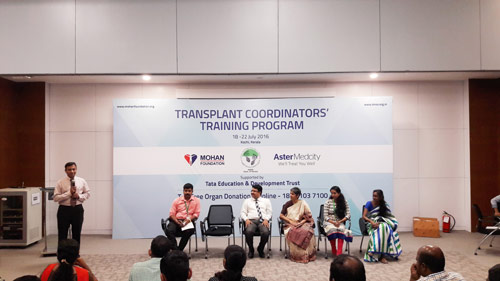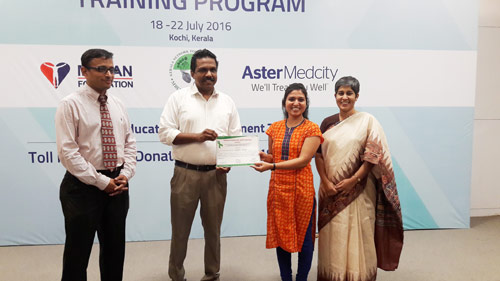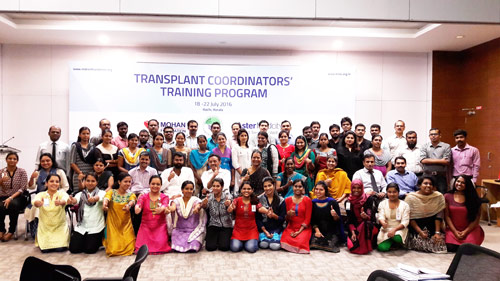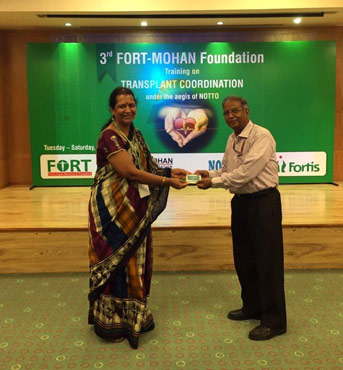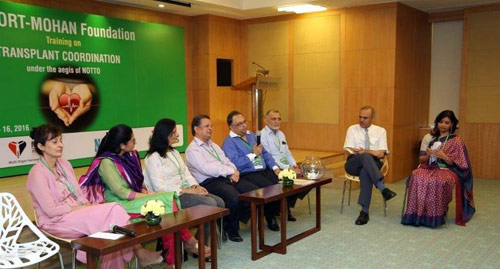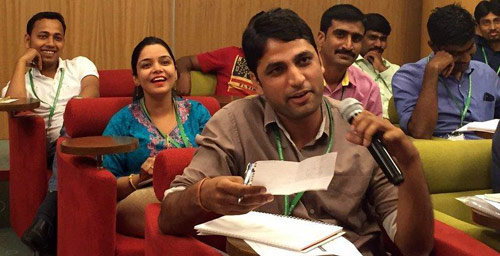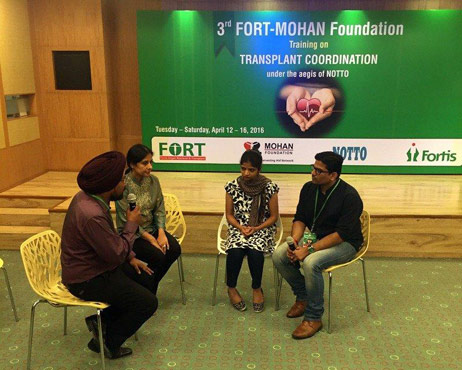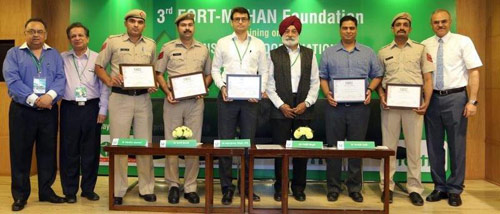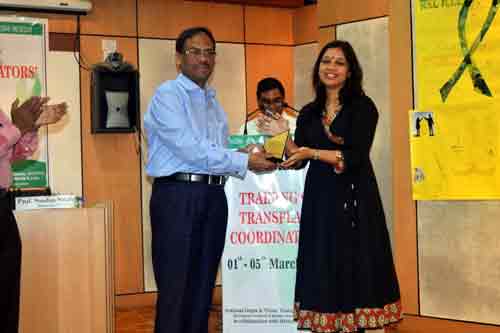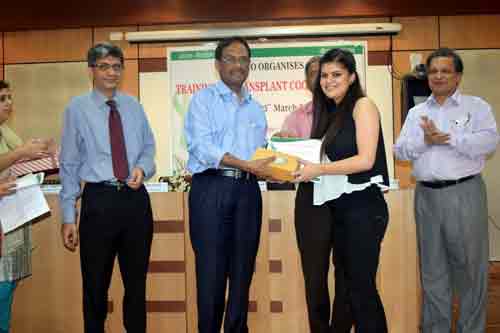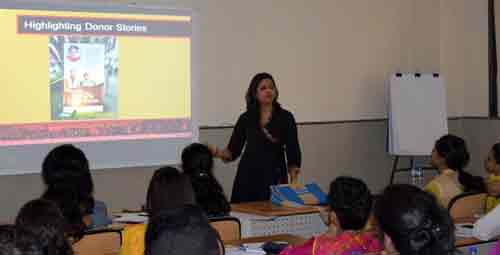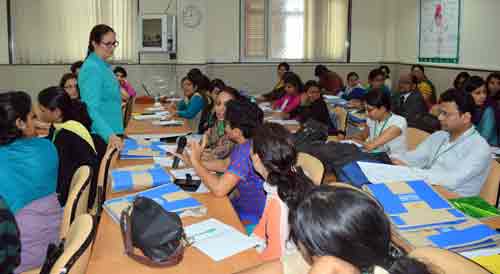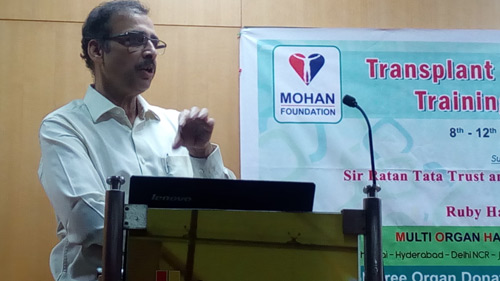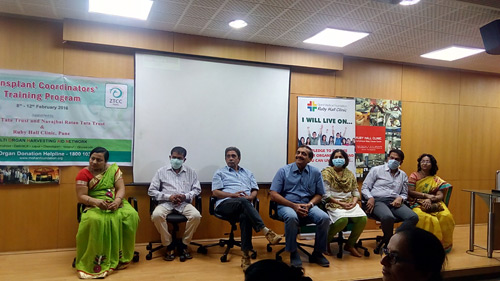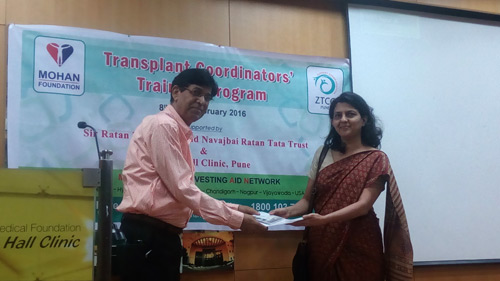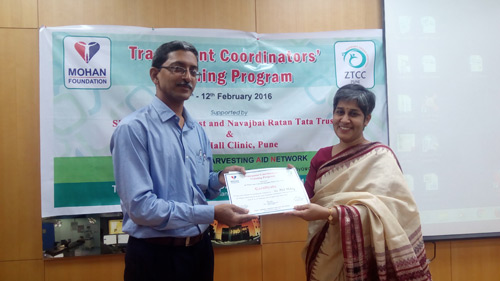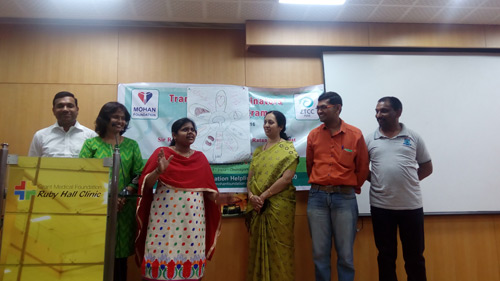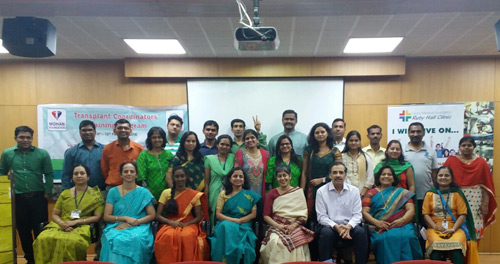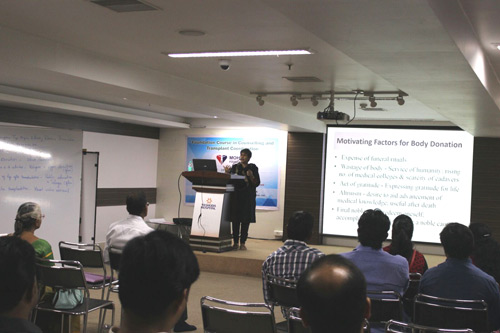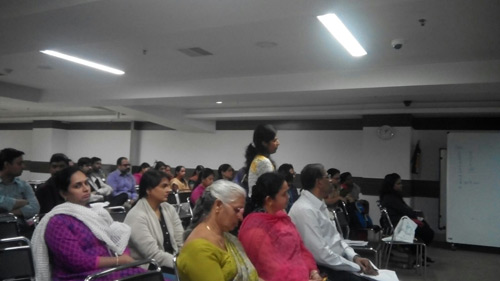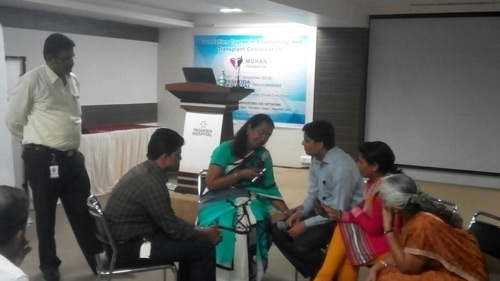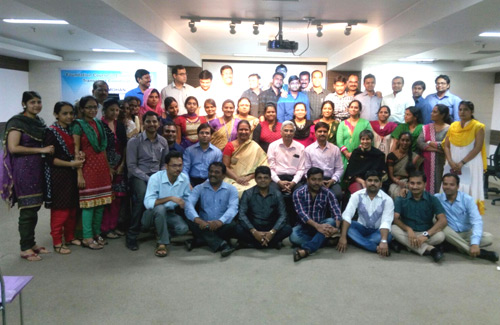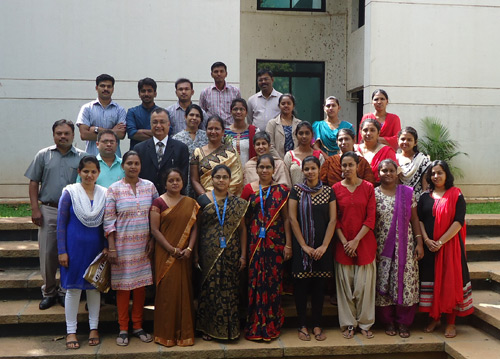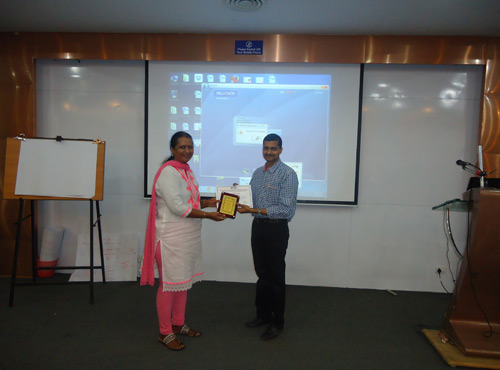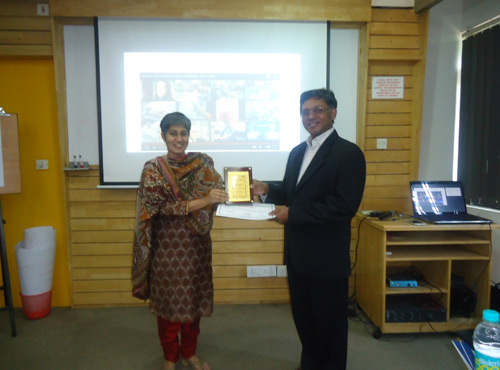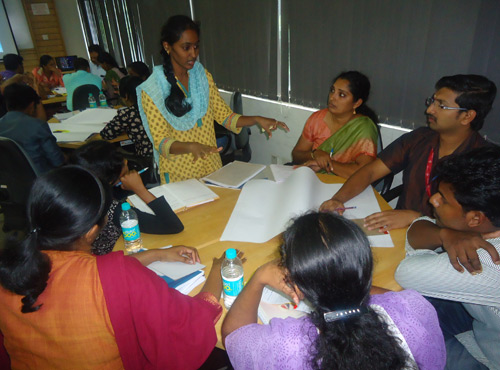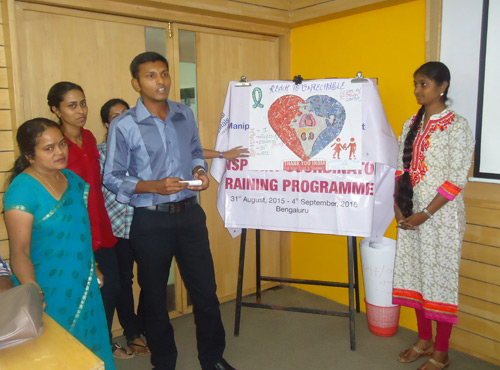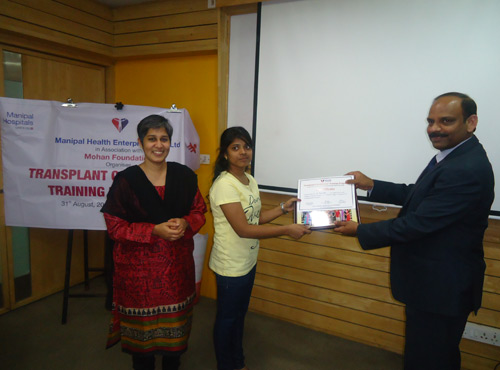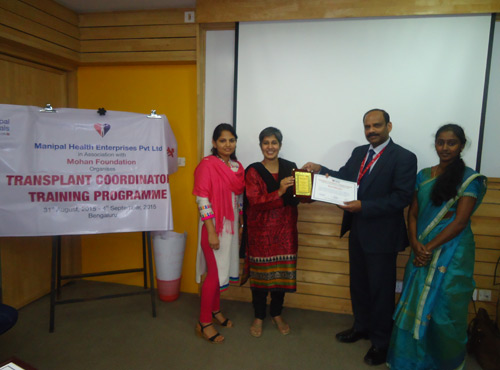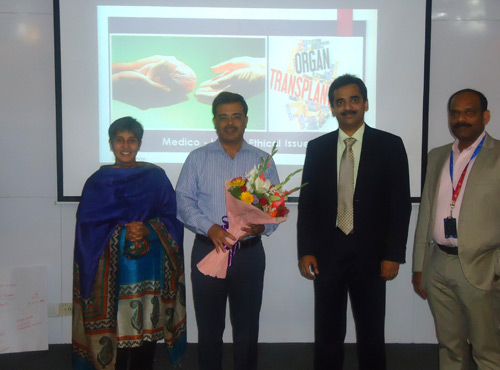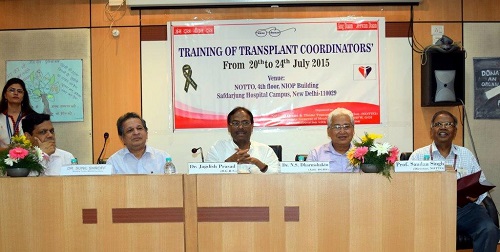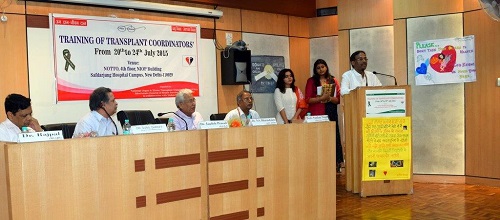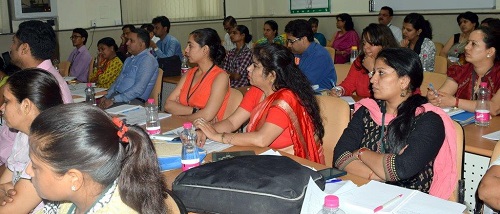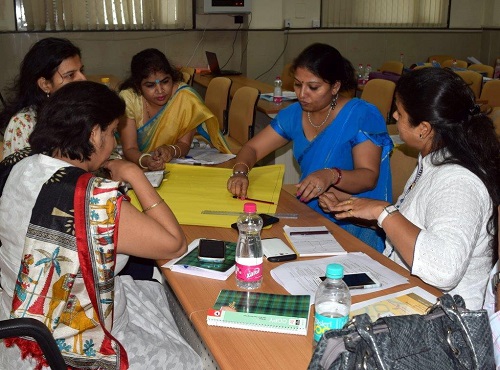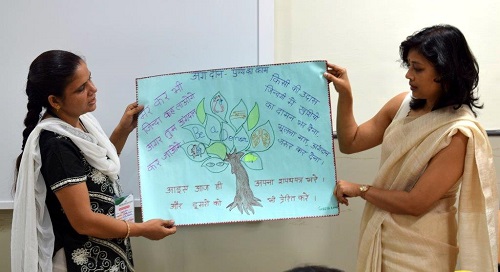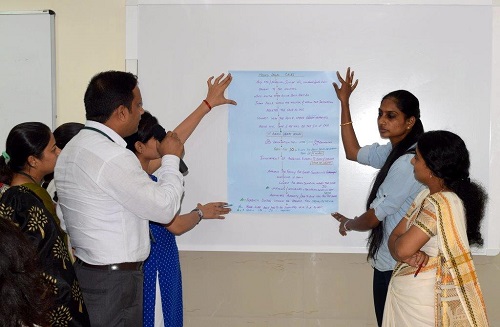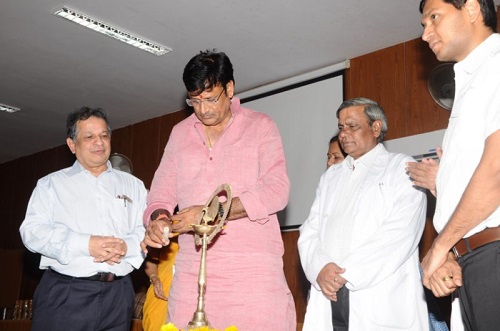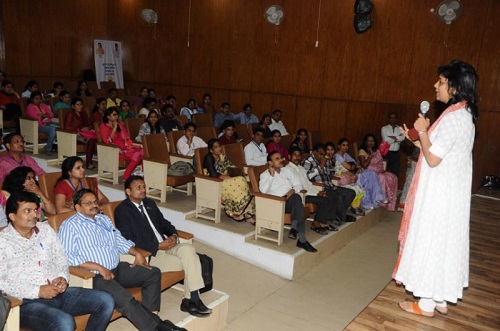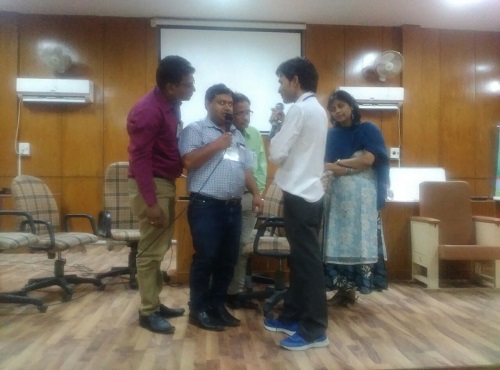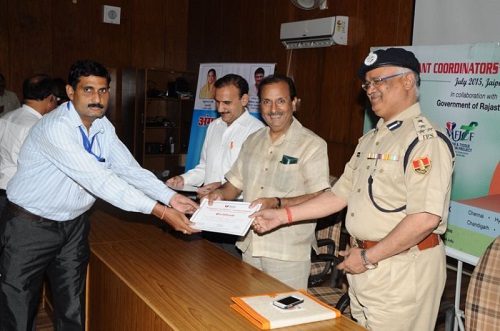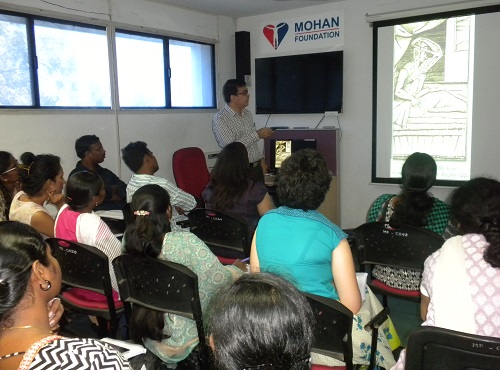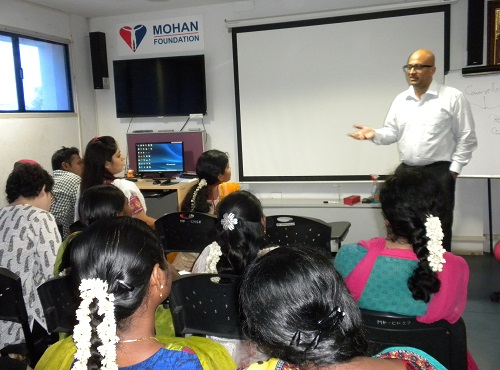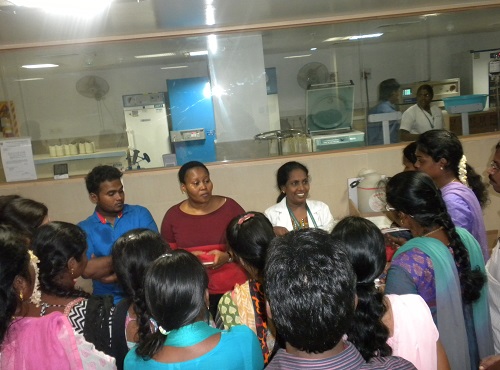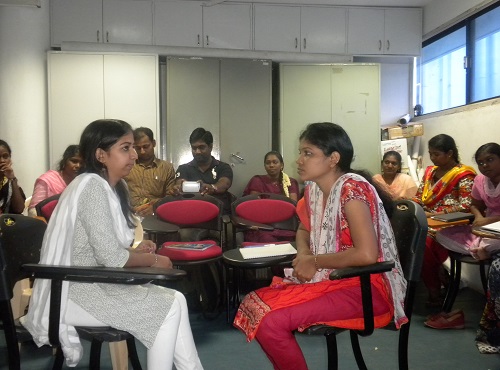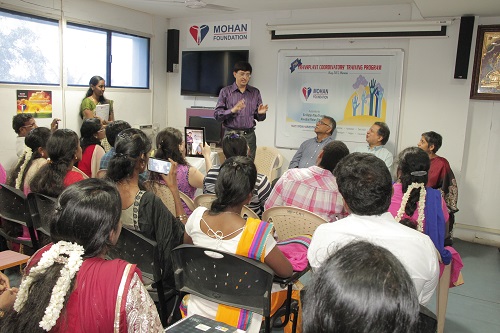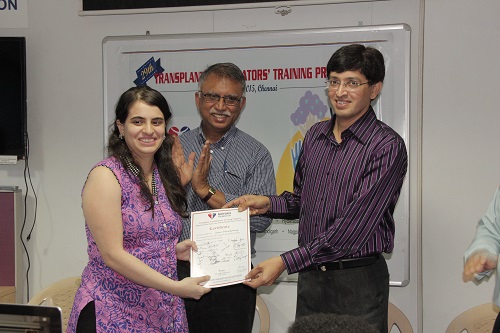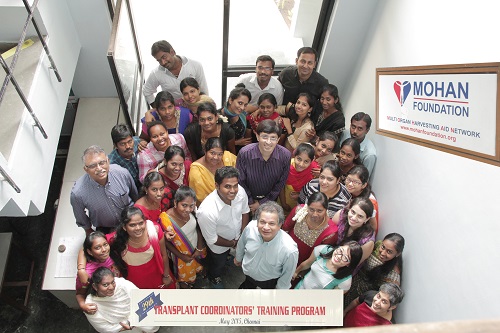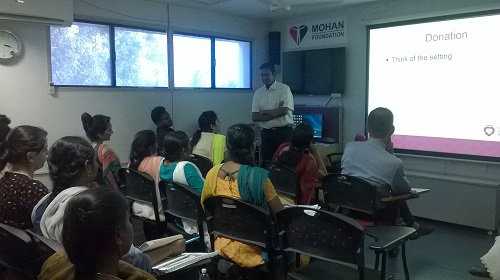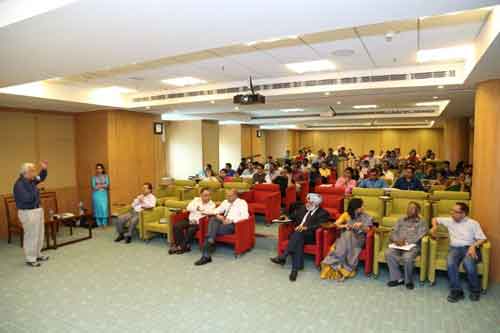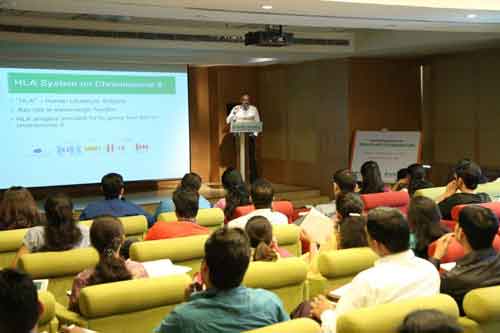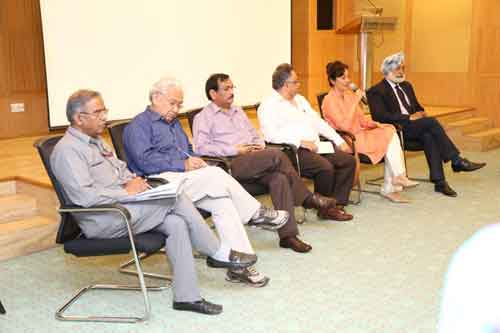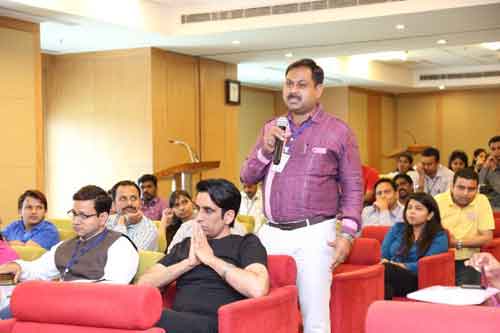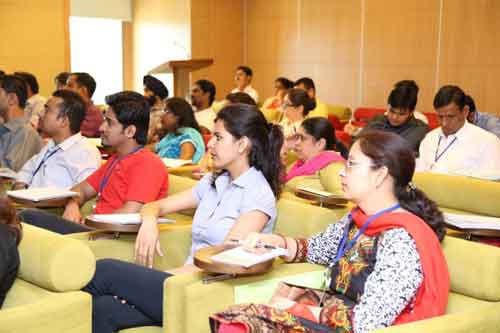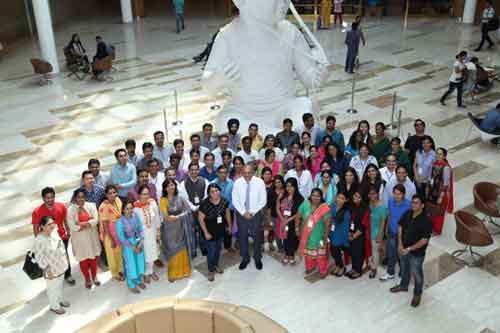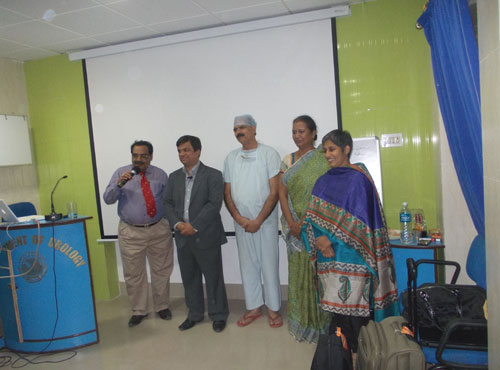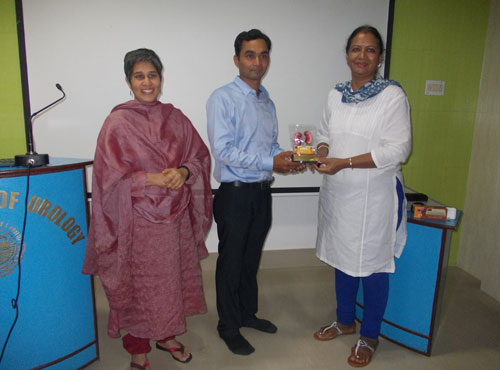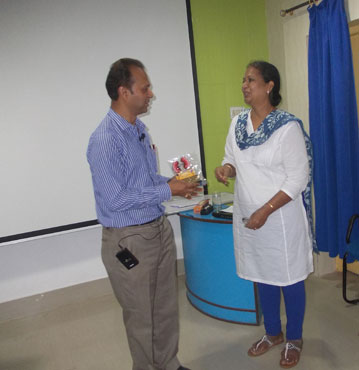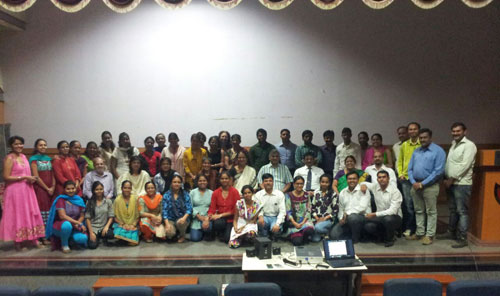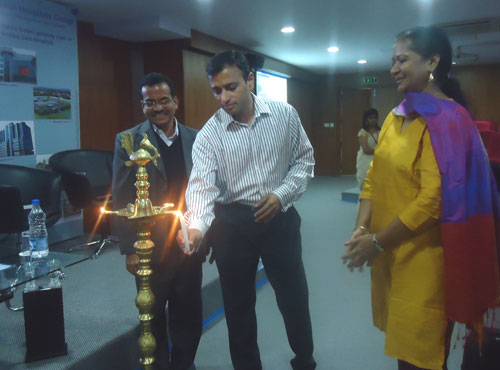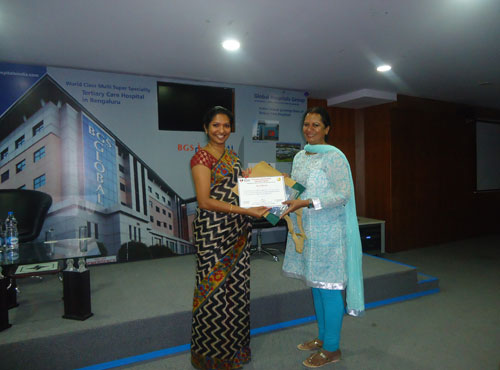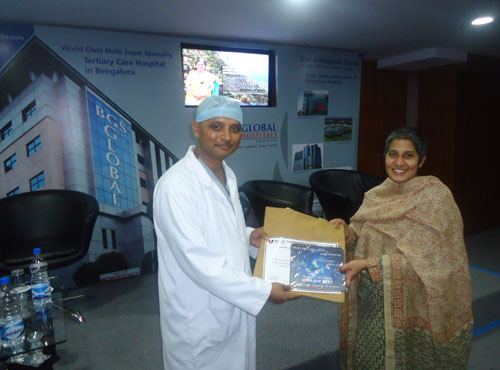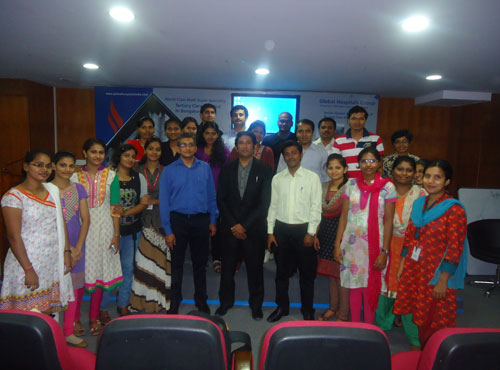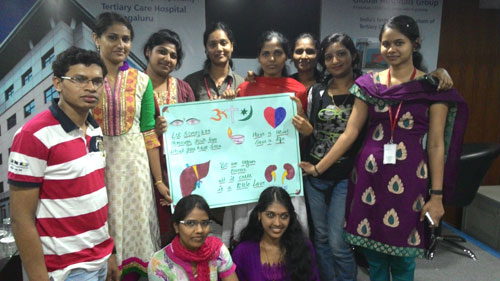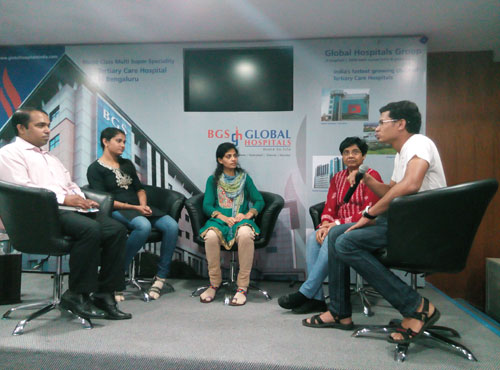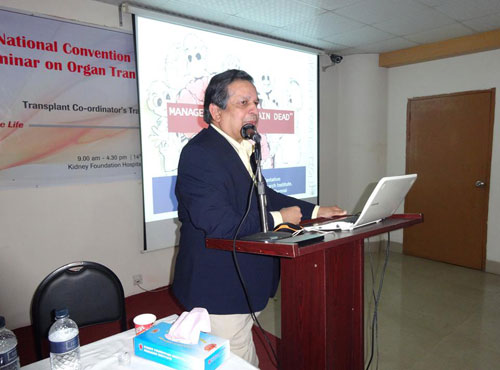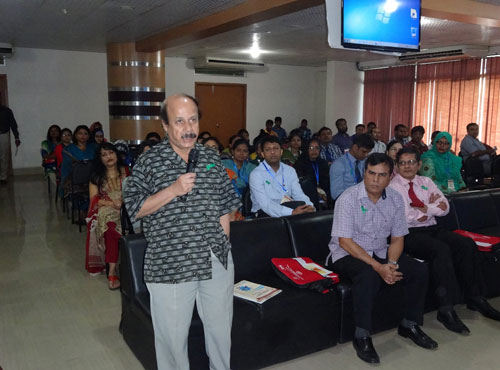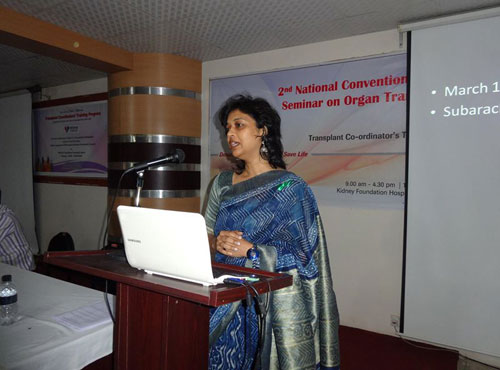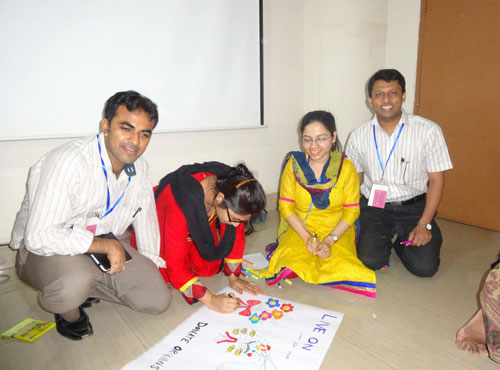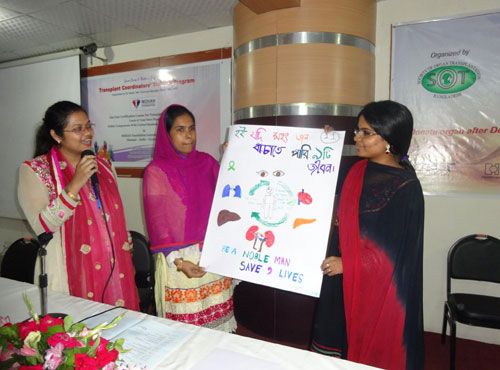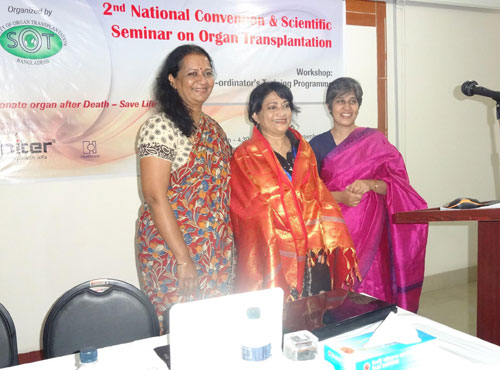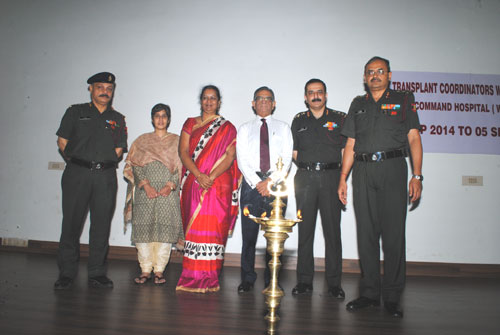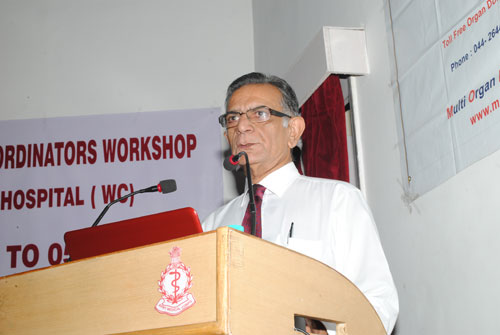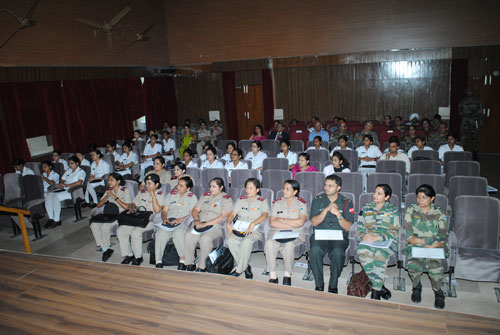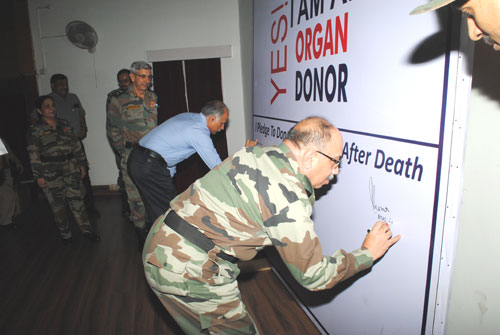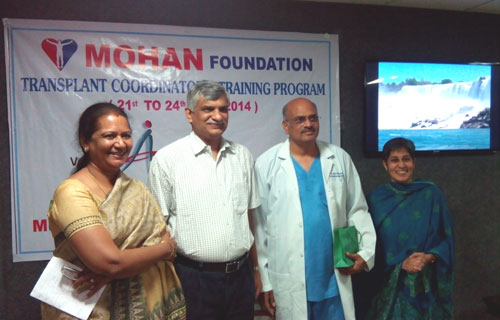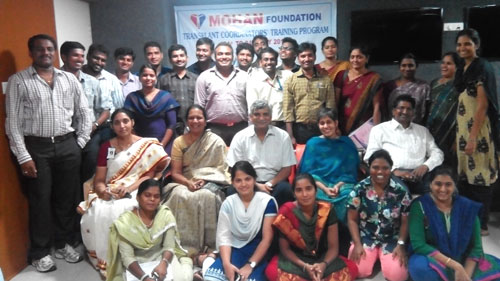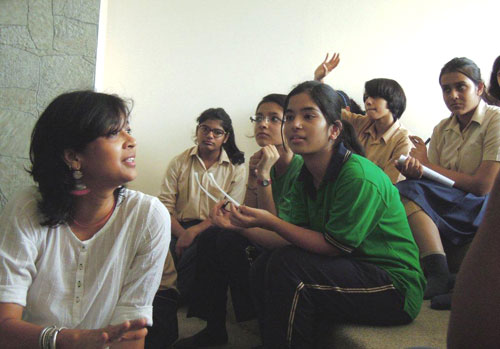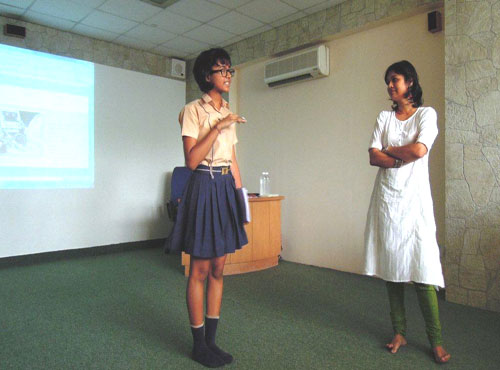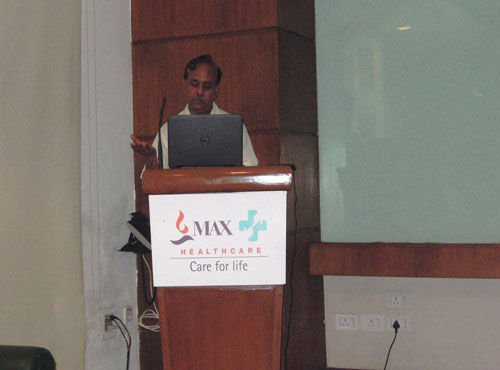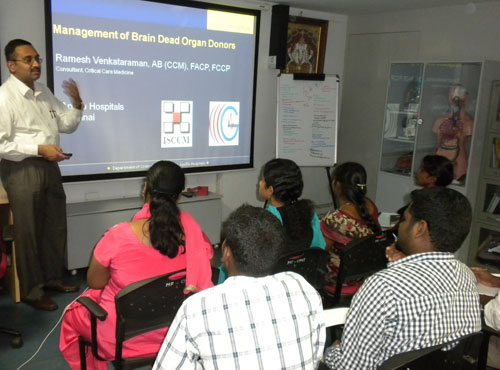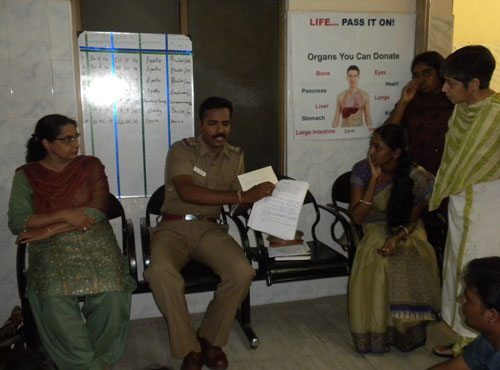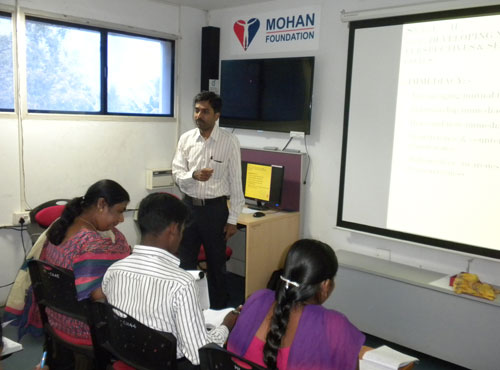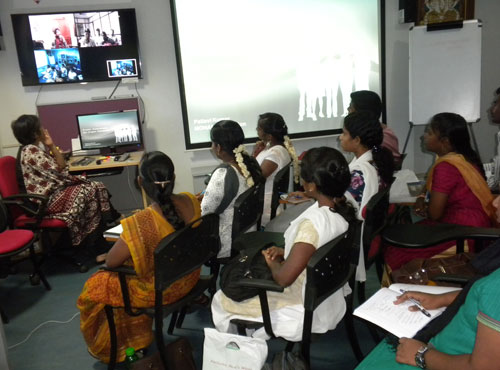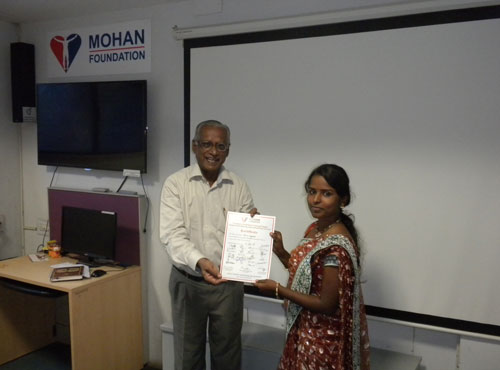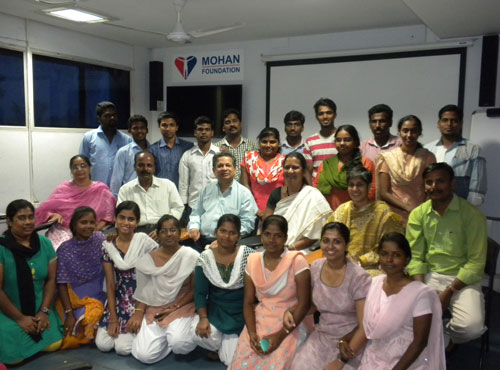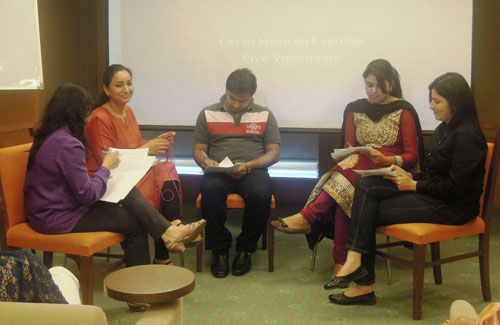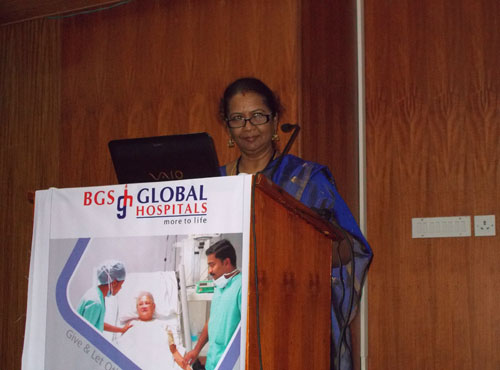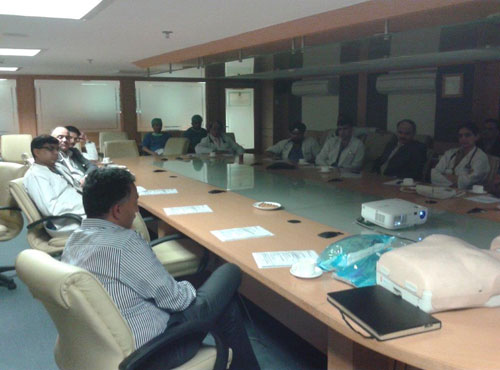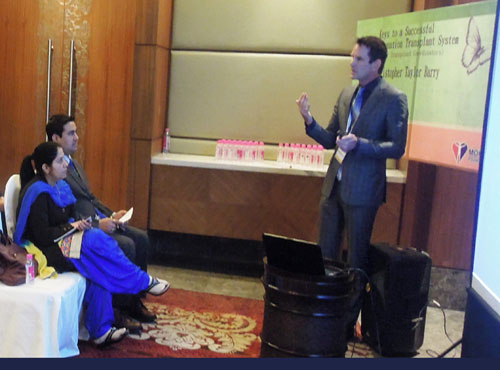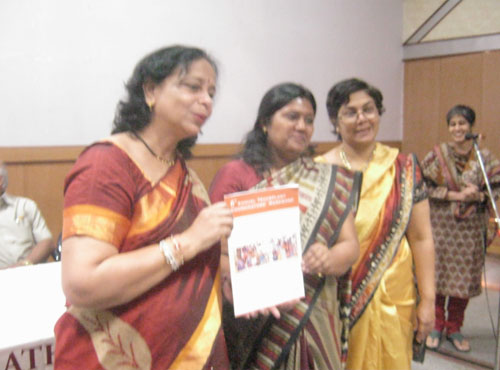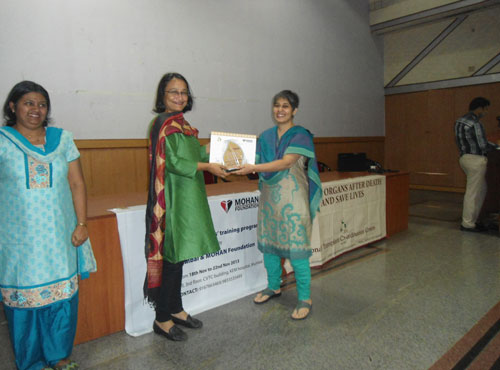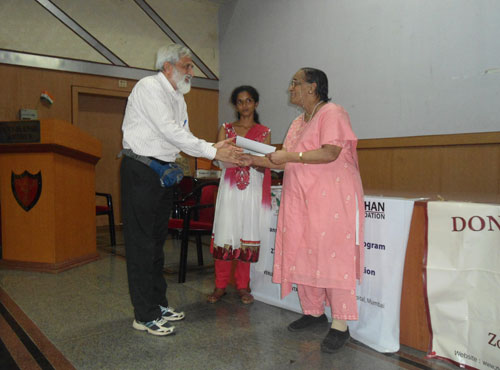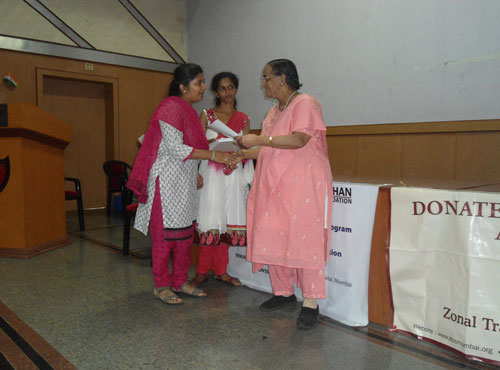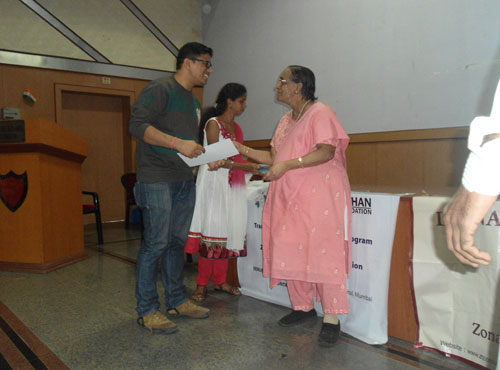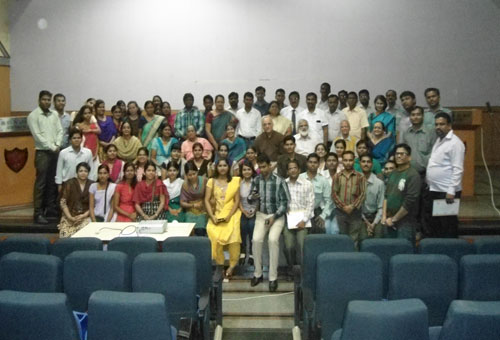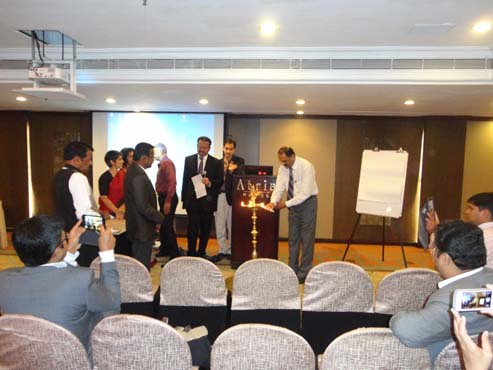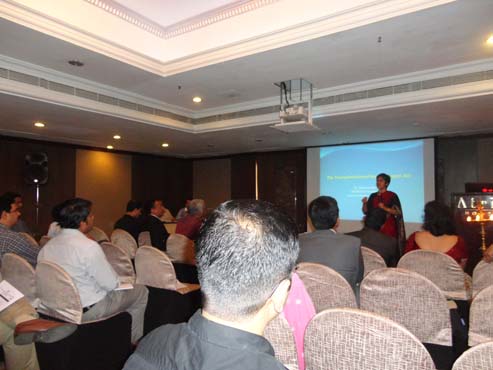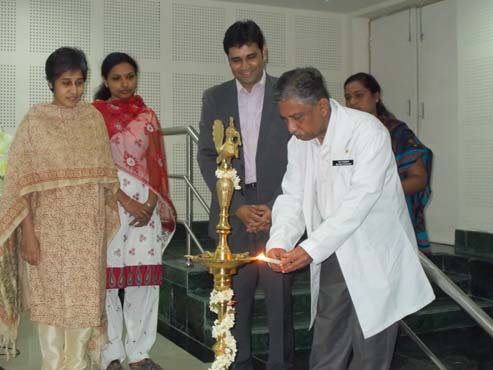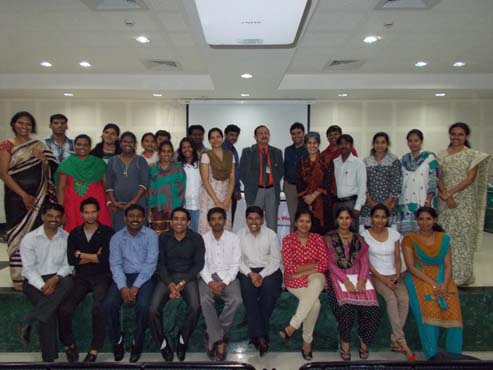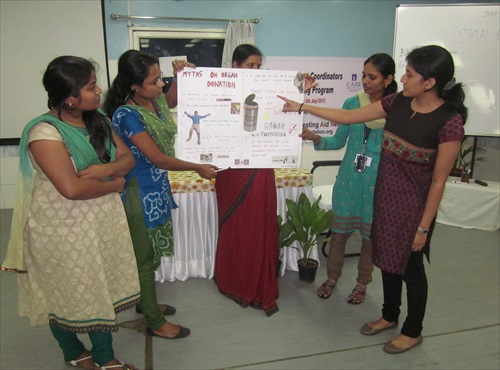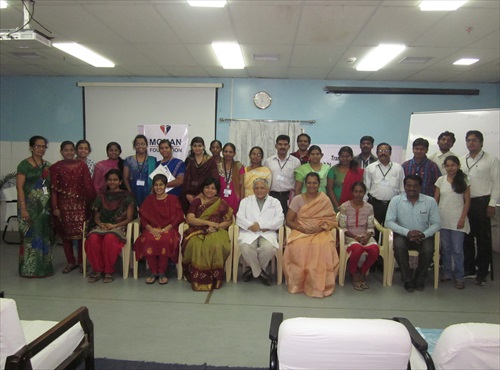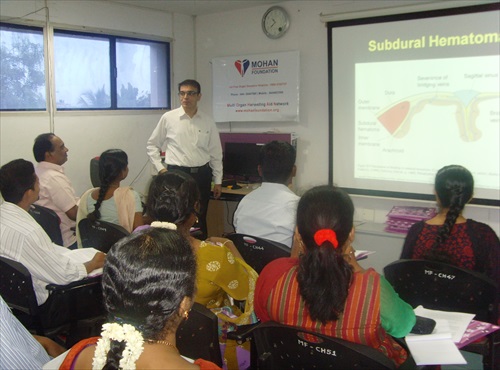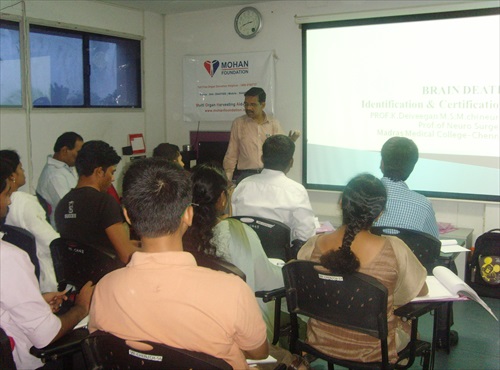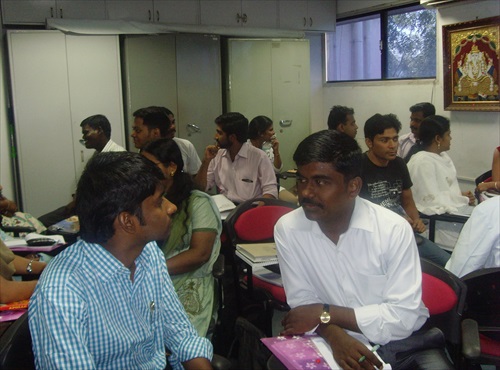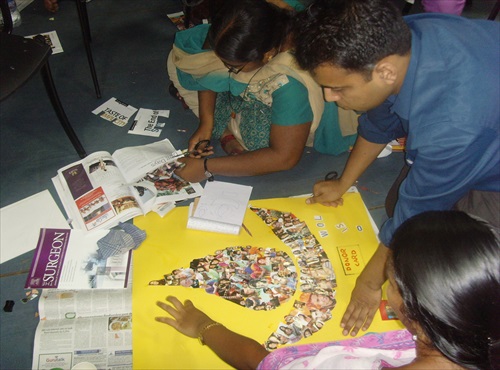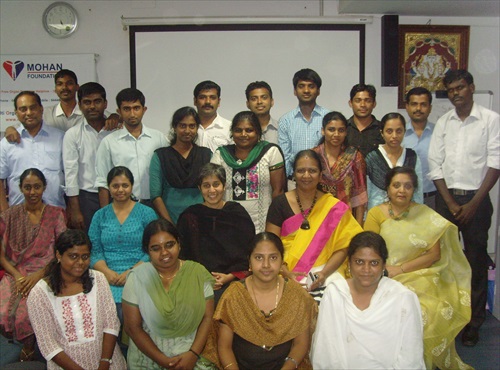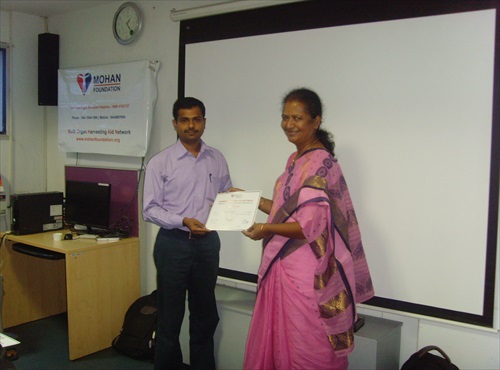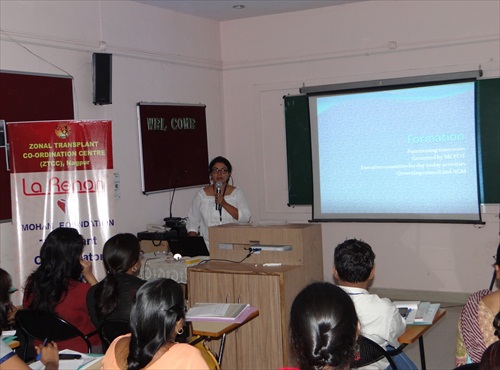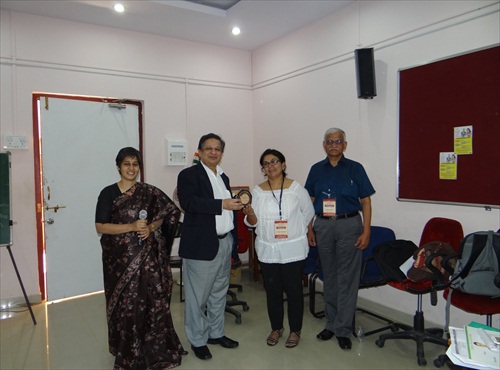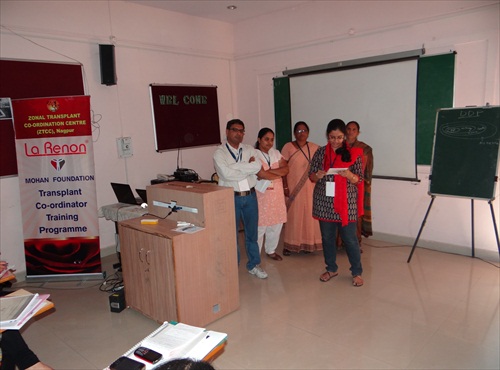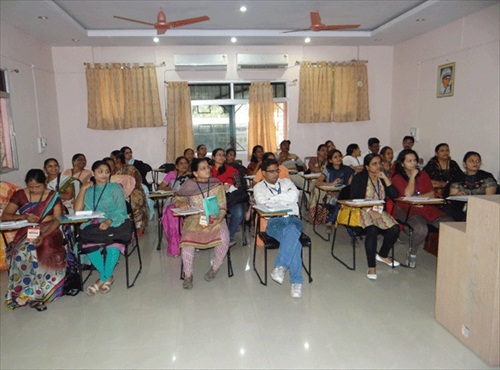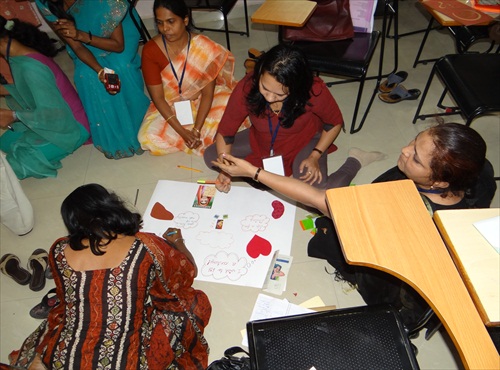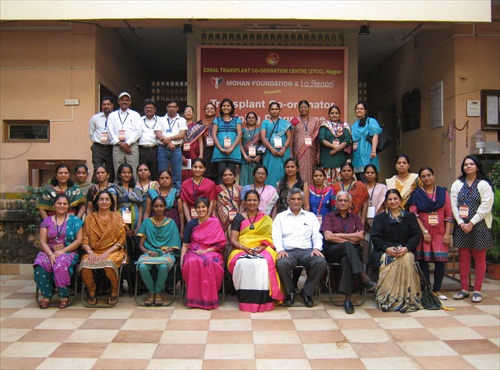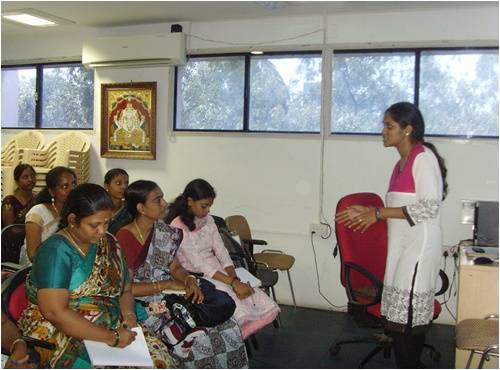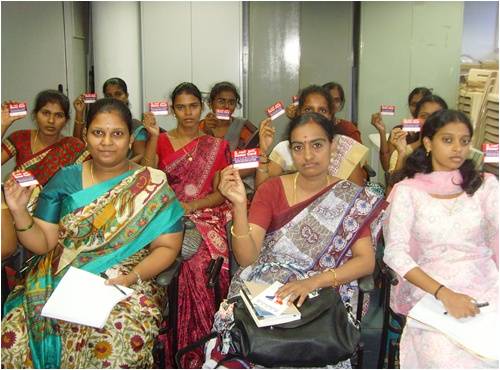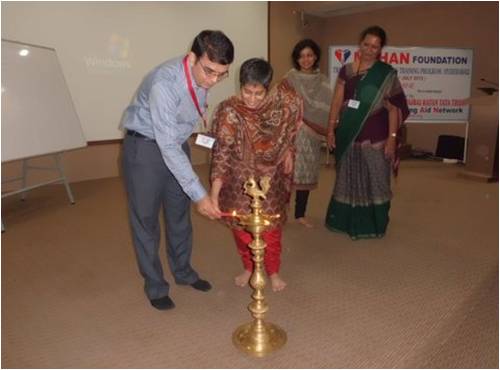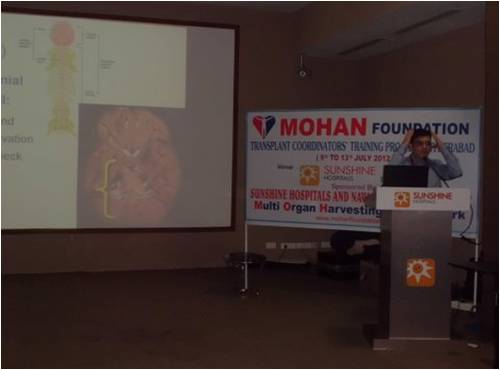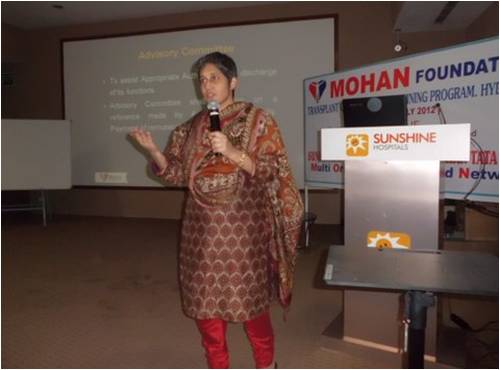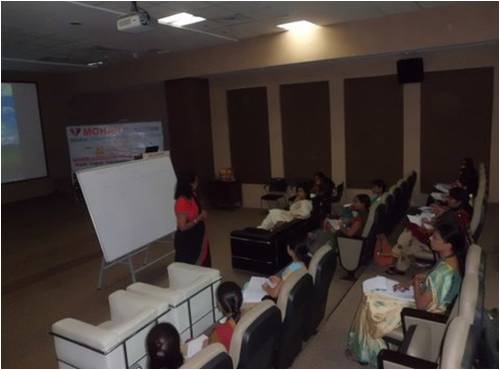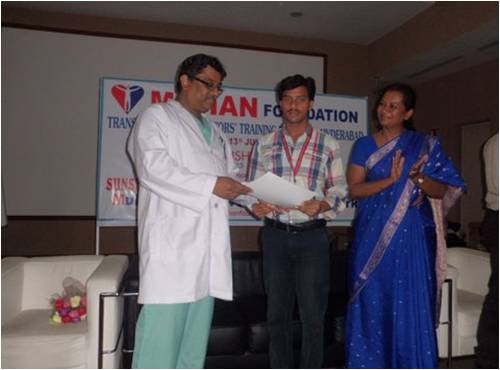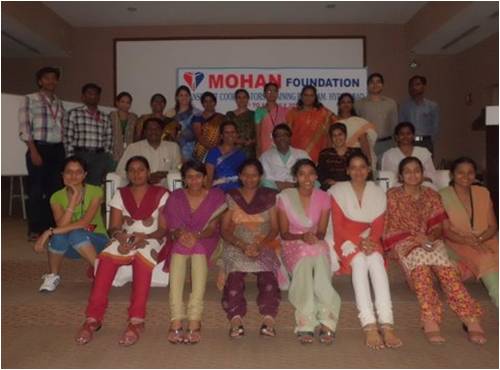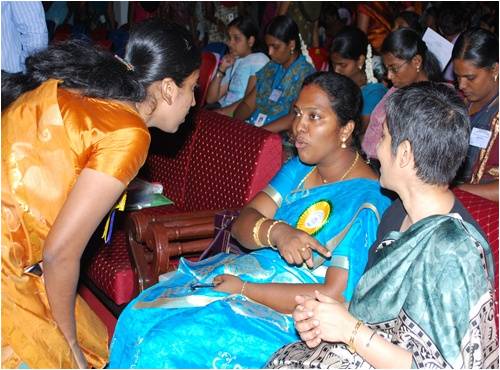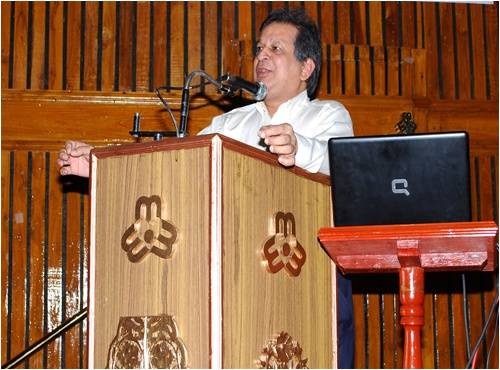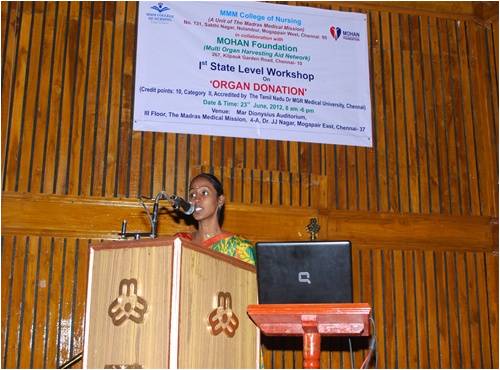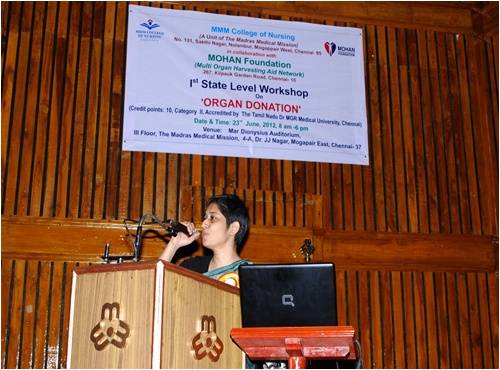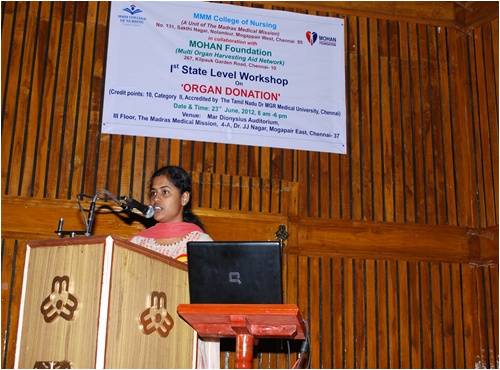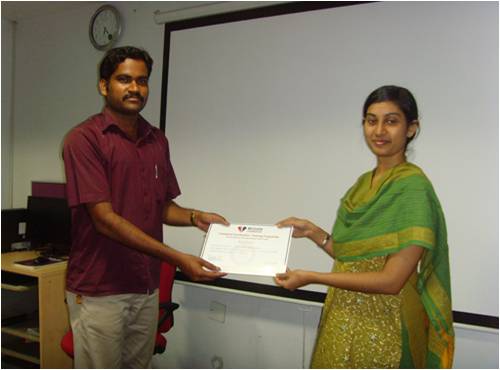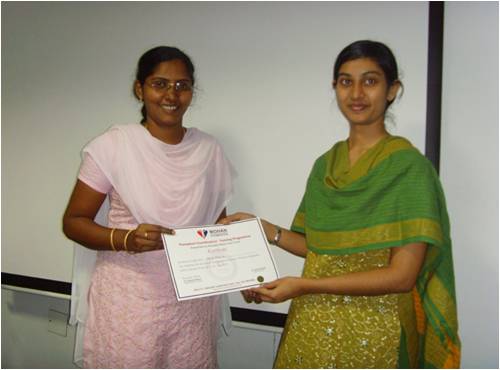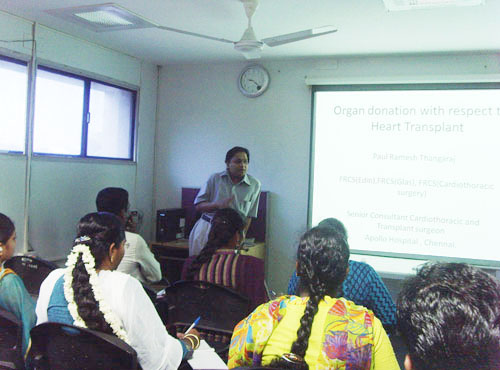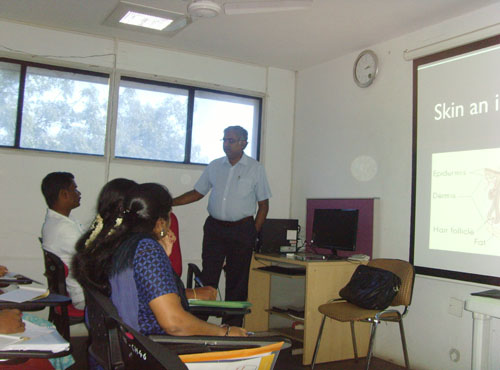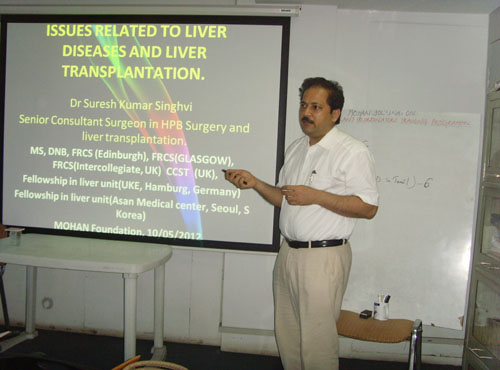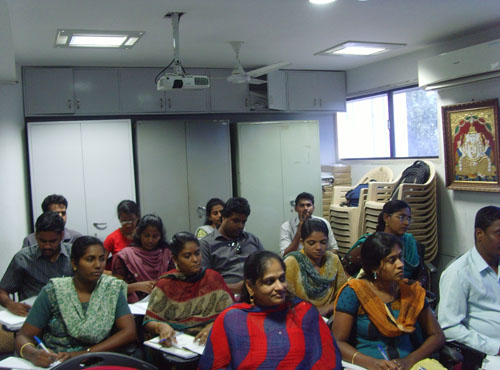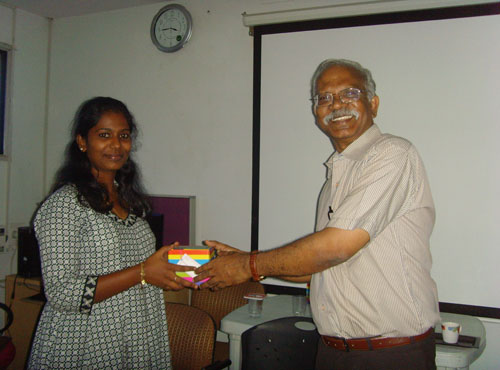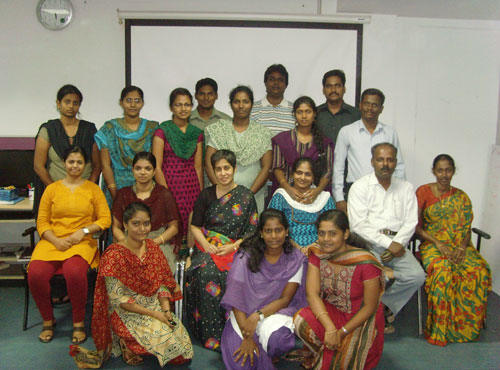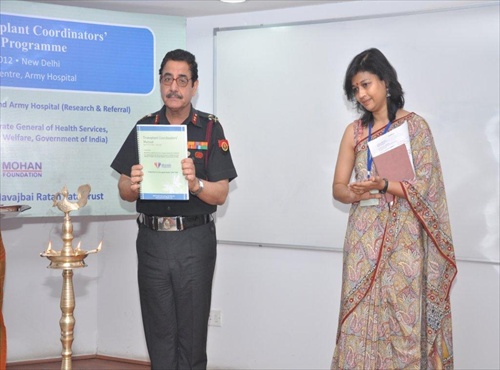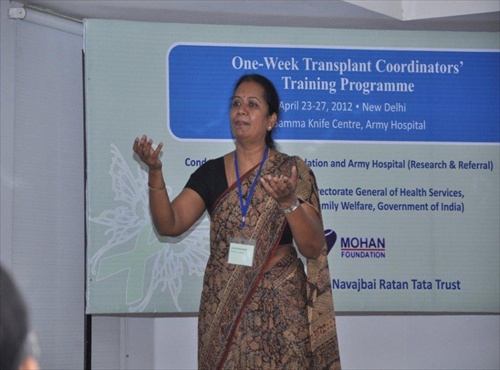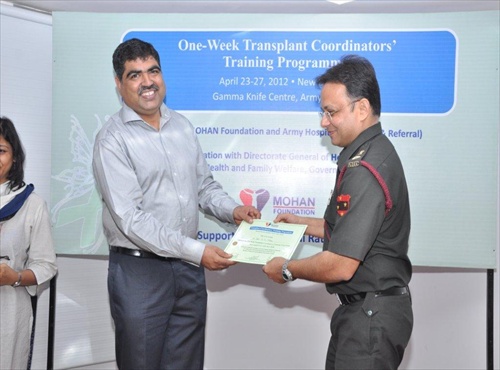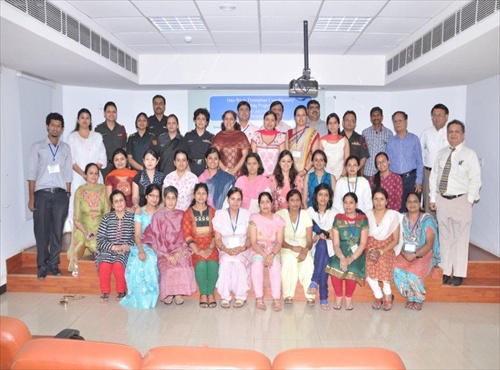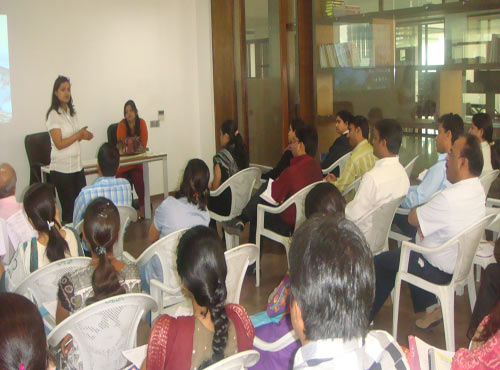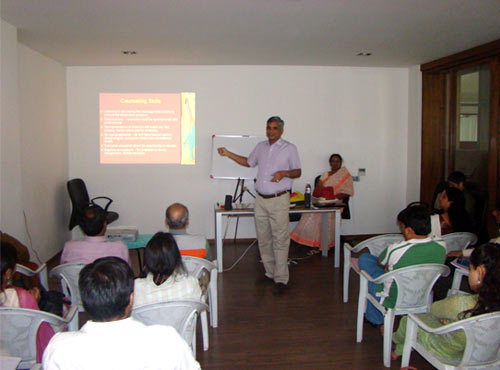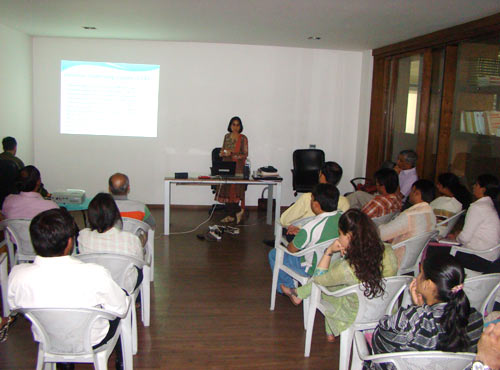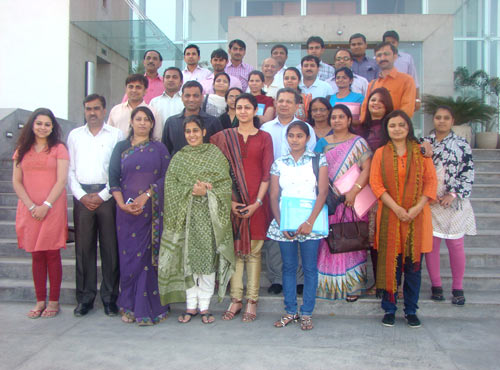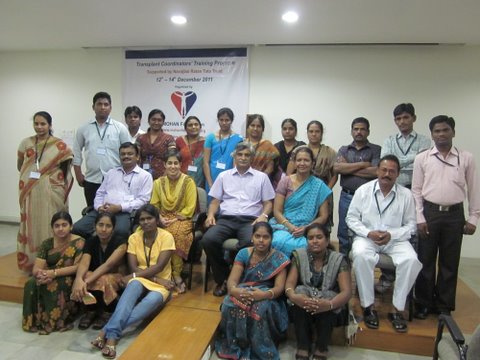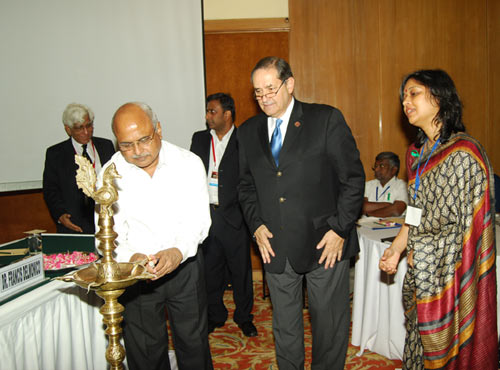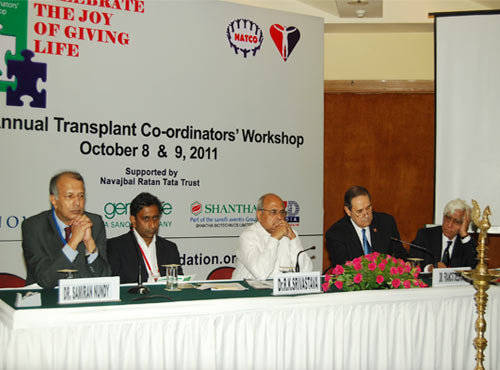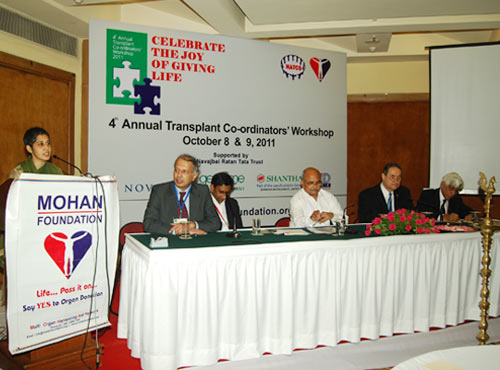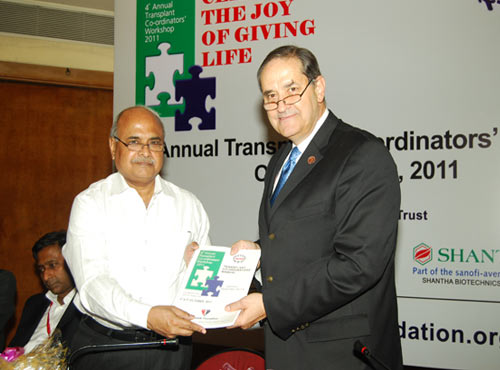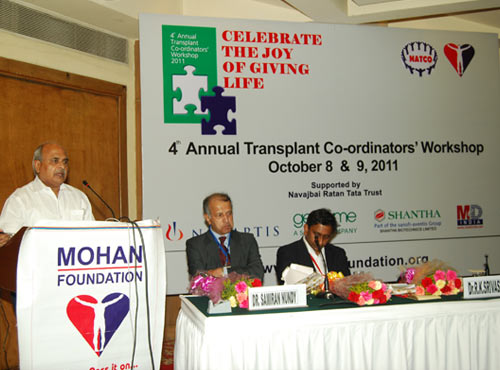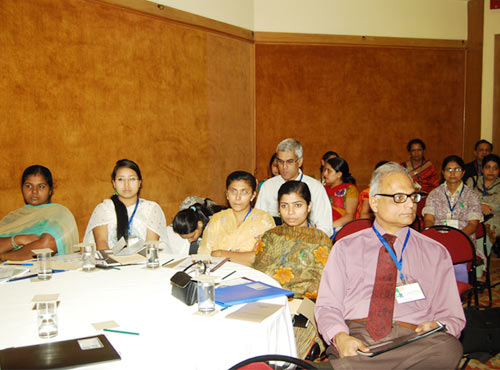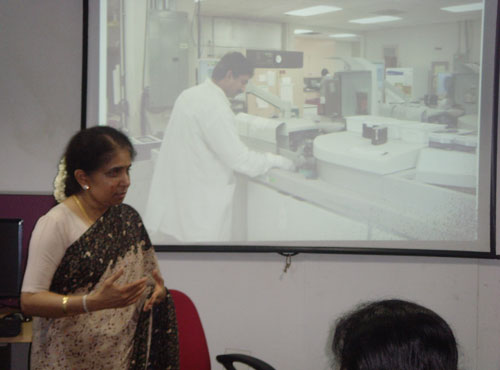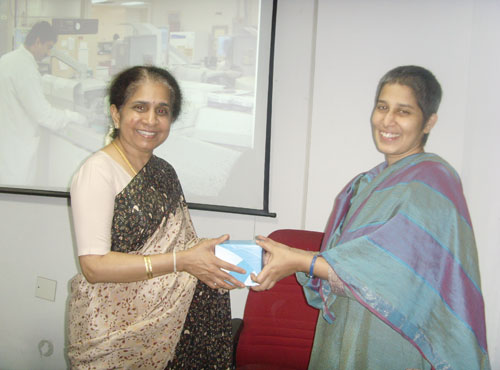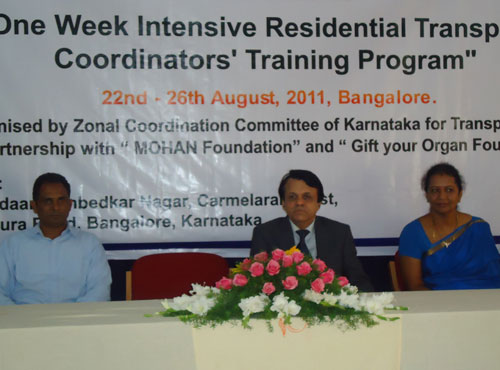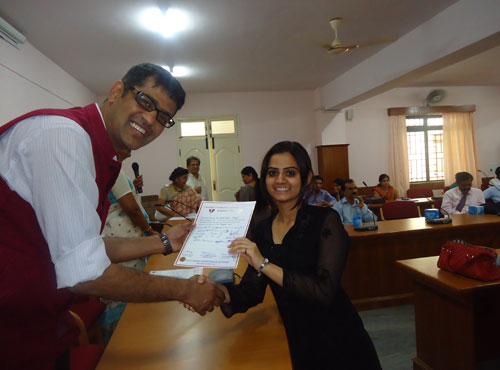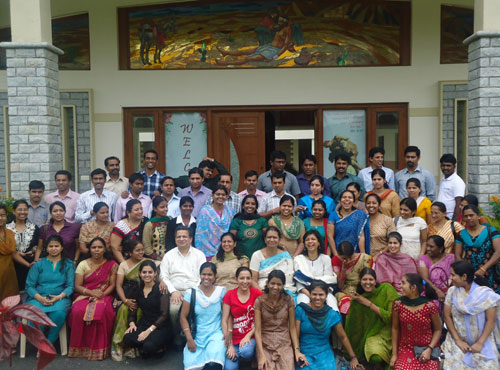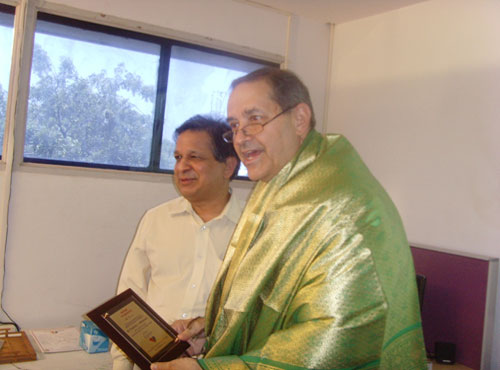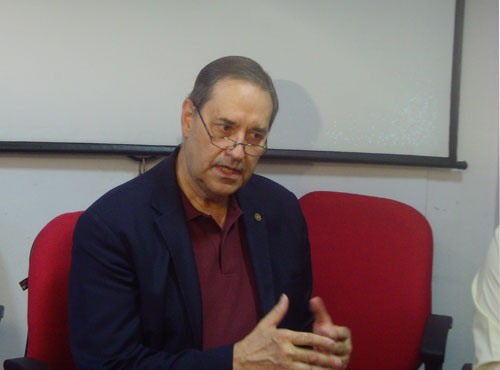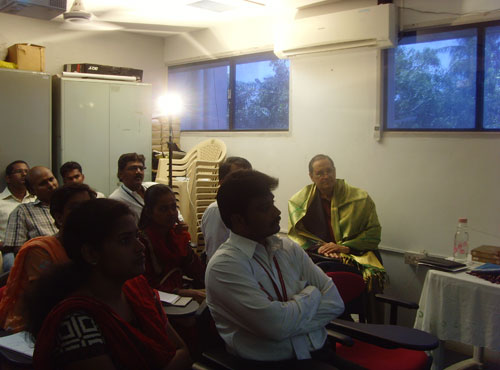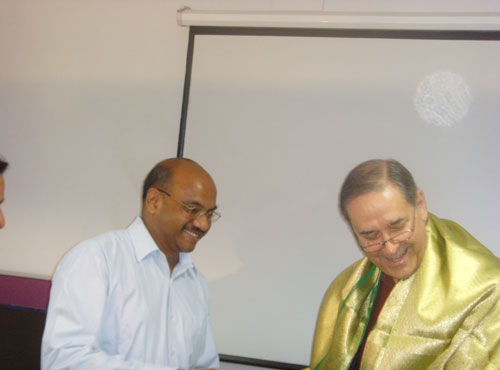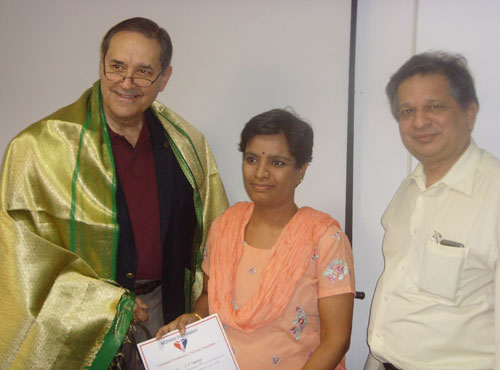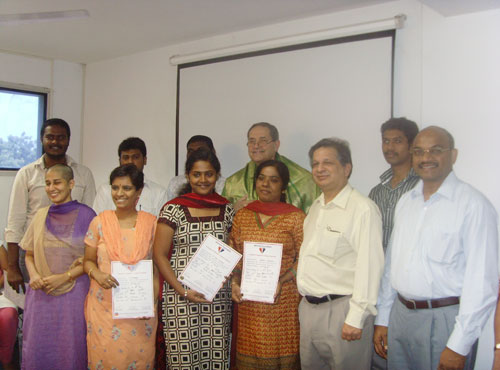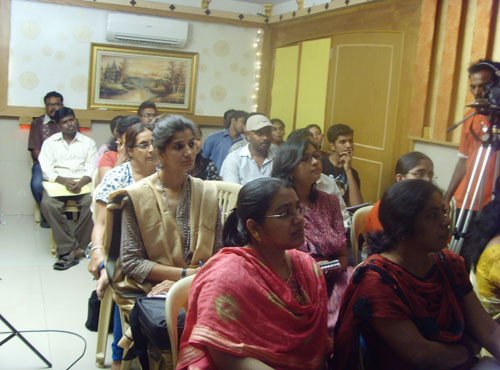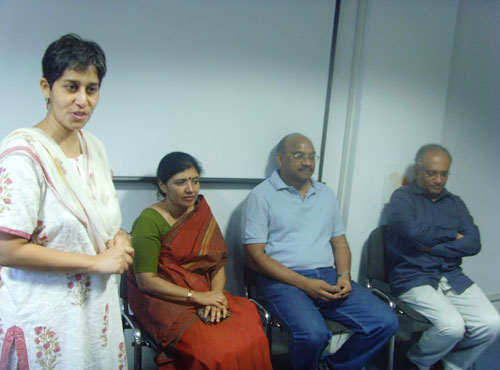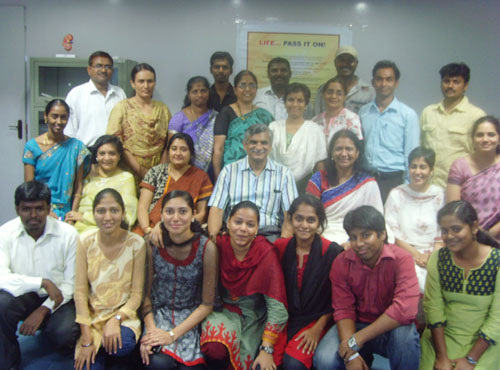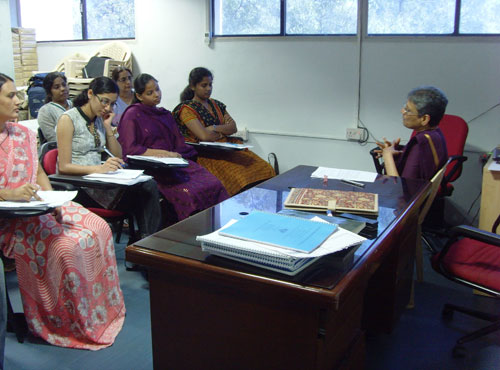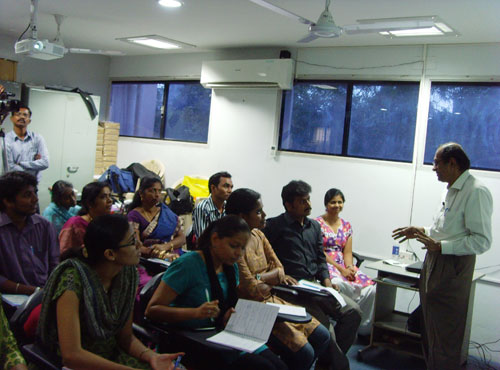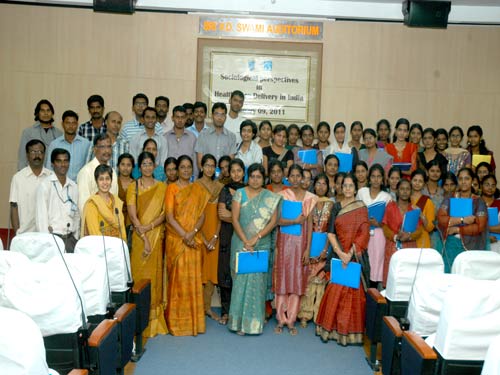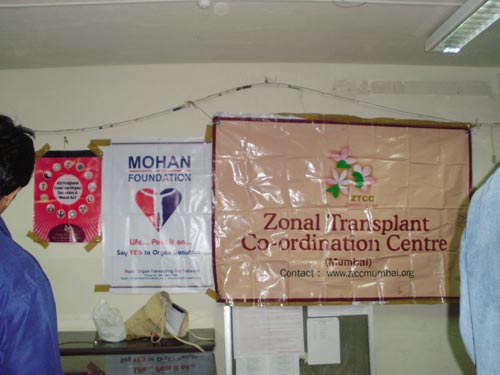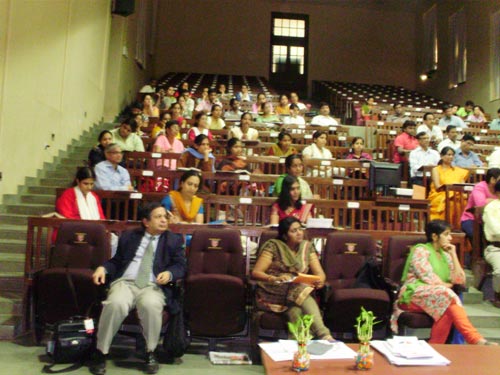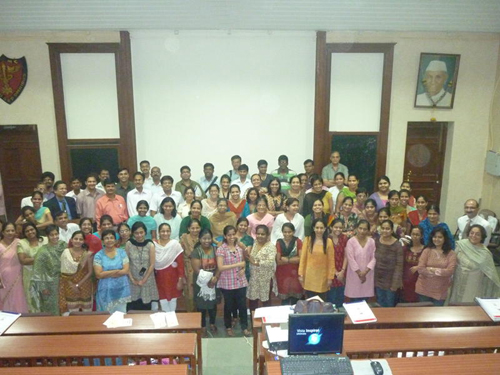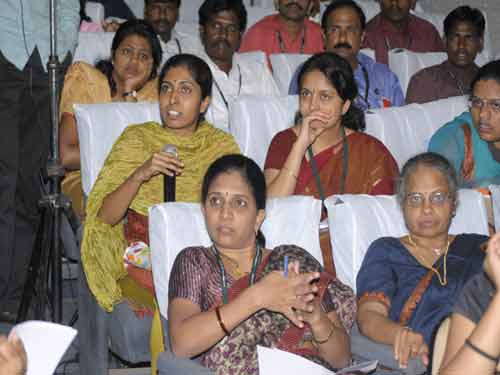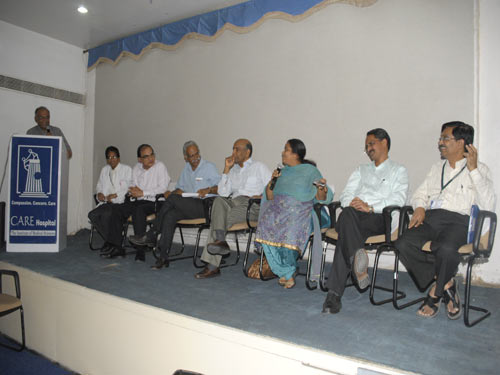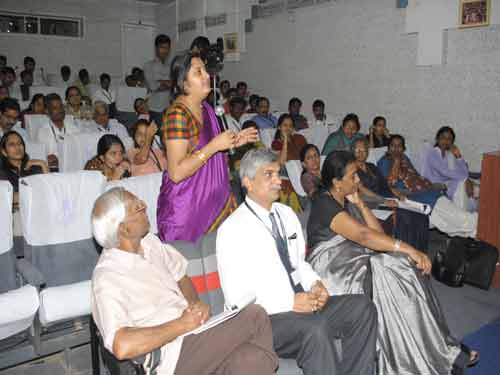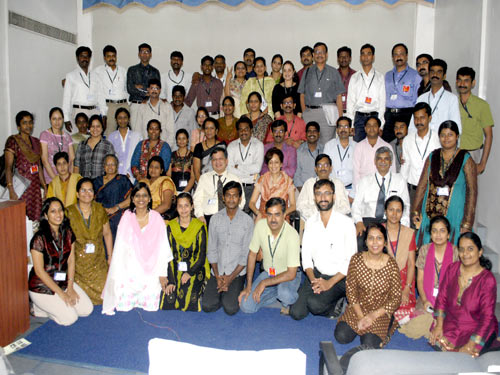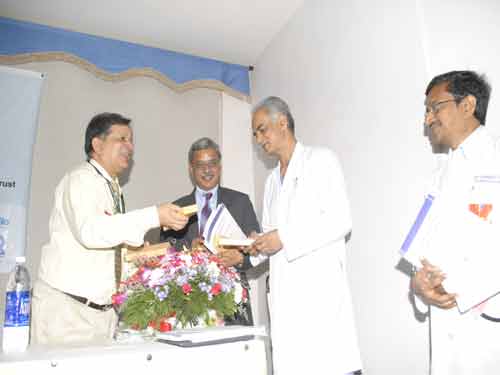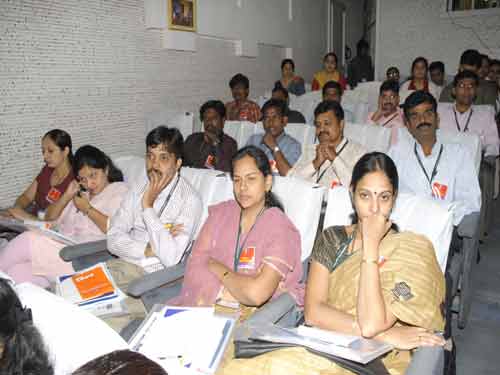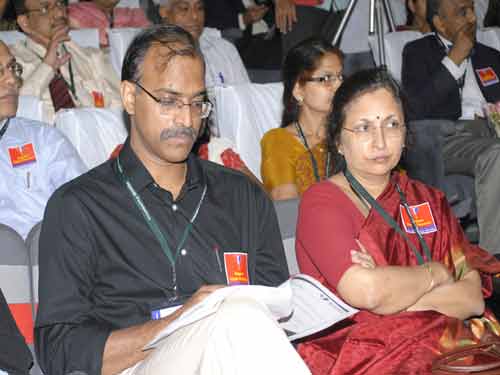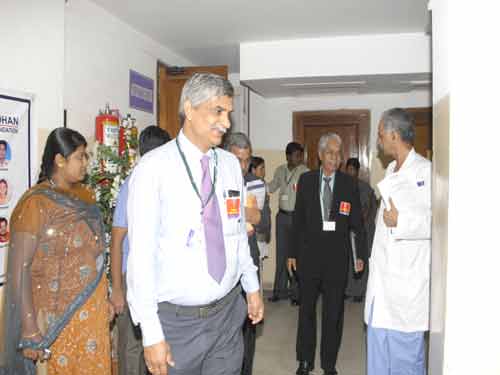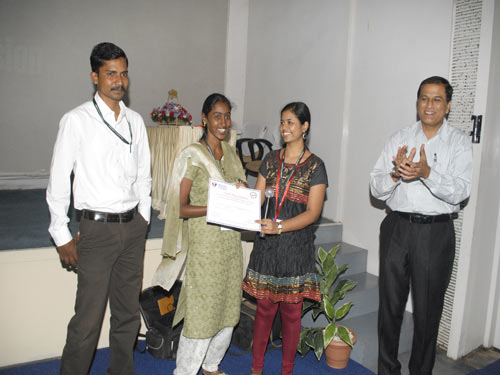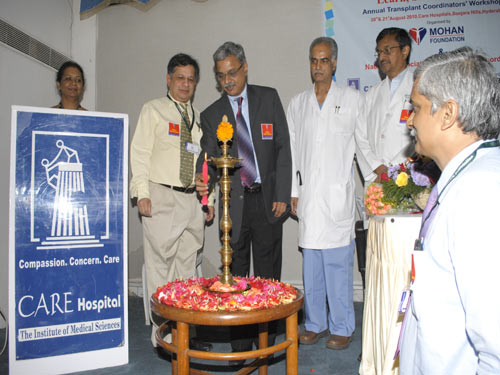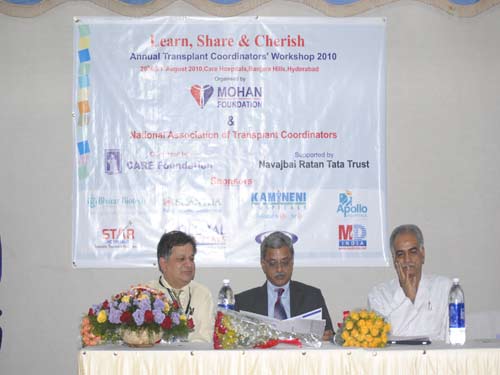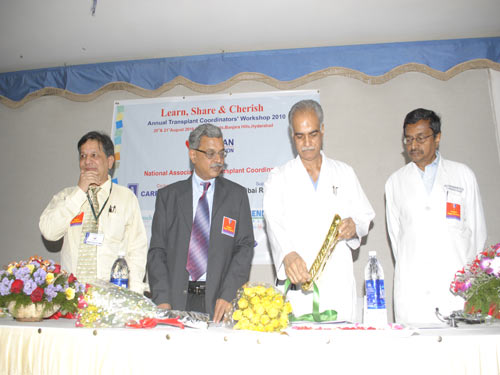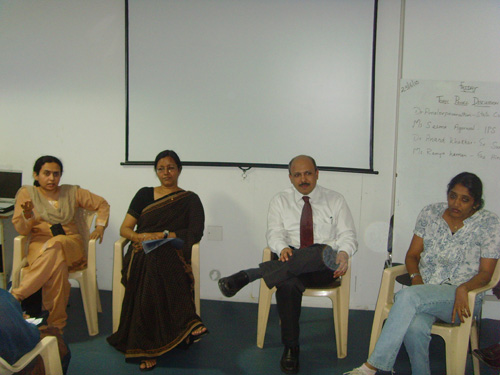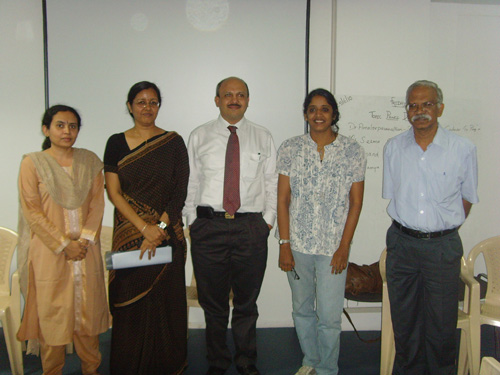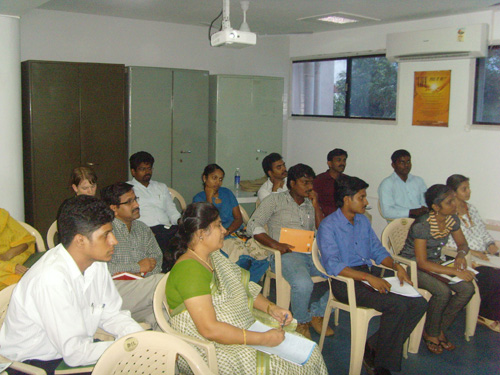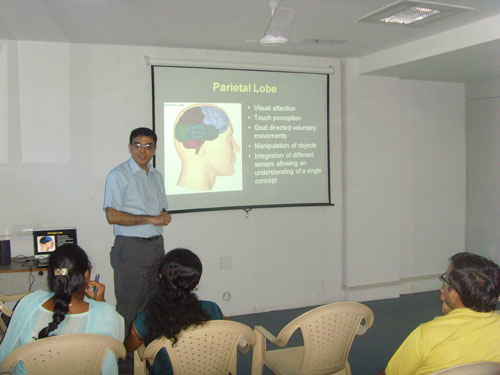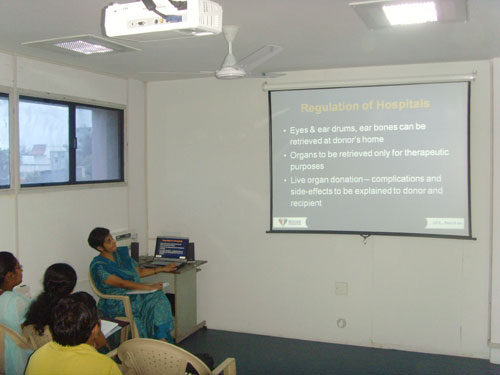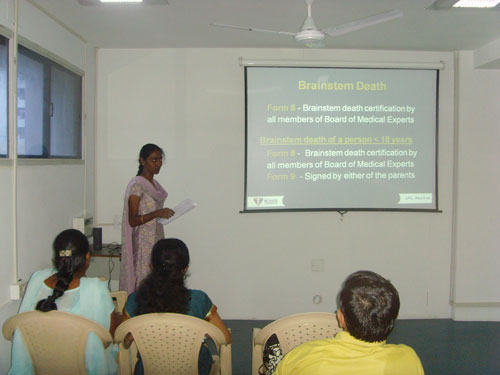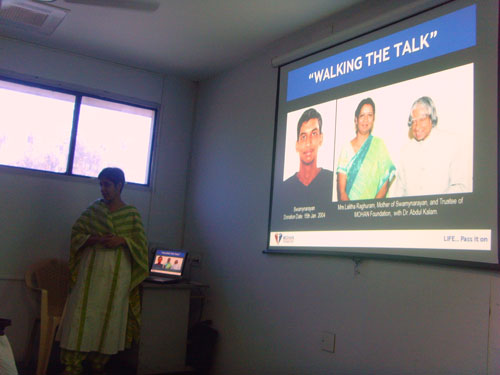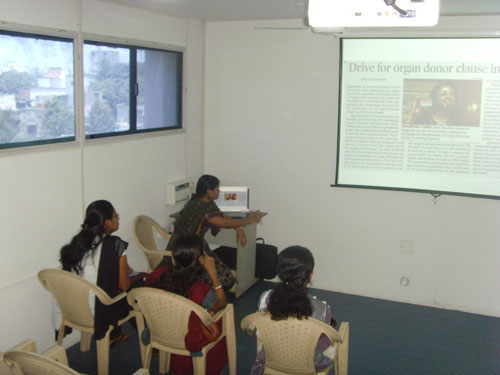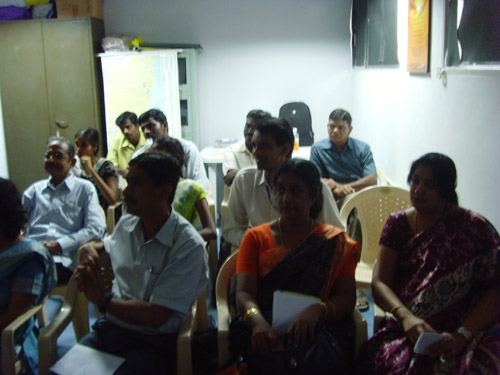 The success of an organ donation and transplant programme depends on good coordination and trained transplant coordinators are the key. The Transplantation of Human Organs (Amendment) Act, 2011, has made Transplant Coordinator nomination mandatory before a hospital is registered as a transplant center. This means that there is a huge requirement for trained transplant coordinators in close to 400 transplant centers in the country. To address the training needs of this cadre of health-care professionals, MOHAN Foundation started the "Transplant Coordinators' Training Programme" - the first structured course in South Asia. The courses have been tailored to suit the requirement of the candidates from both medical and non-medical background. This course will provide weightage to the basic qualification of the candidates by providing them an insight into this complex field. The registration for this course is subsidized due to part funding from Tata Education and Development Trust.
---
Objectives
Creating a cadre of health-care professionals dedicated to "Transplant Coordination" in India and South Asia.
Transplant Coordinator – Definition, Qualification & Role
Definition - Transplant coordinator means a person appointed by the hospital for coordinating all matters relating to removal or transplantation of human organs or tissues or both and for assisting the authority for removal of human organs as per the Transplantation of Human Organs (Amendment) Act, 2011.

Qualification & Role - According to the Transplantation of Human Organs and Tissues Rules, 2014, the transplant coordinator shall be an employee of the registered hospital having qualification such as:
(a) Graduate of any recognised system of medicine; or
(b) Nurse; or
(c) Bachelor's degree in any subject and preferably Master's degree in Social work or Psychiatry or Sociology or Social Science or Public Health

The concerned organization or institute shall ensure initial induction training followed by retraining at periodic interval and the transplant coordinator shall counsel and encourage the family members or near relatives of the deceased person to donate the human organ or tissue including eye or cornea and coordinate the process of donation and transplantation.
Course Duration, Eligibility & Schedule
Duration
Eligibility
Frequency
Place
One Week
• Doctors / Nurses / Allied Science graduates preferably with work experience.
• Graduates in any subject with at least 6 months experience in hospital setup (preferably).
• Masters in Social Work / Psychology / Sociology / Social Sciences / Public Health / Hospital Administration with at least 6 months experiences in hospital setup(preferably).
Four Times a Year
Will be updated periodically
One Month
• Doctors / Nurses / Allied Science graduates.
• Graduates in any subject.
• Masters in Social Work / Psychology / Sociology / Social Sciences / Public Health / Hospital Administration without experience.
Once a Year
Chennai
One Year (Blended learning - E-learning and face-to-face contact session)
• Doctors / Nurses / Allied Science graduates / Graduates in any subject / Masters in Social Work / Psychology / Sociology / Social Sciences / Public Health / Hospital Administration who wish to have a value-add to their qualification.
Once a Year
Chennai
Conference/Workshop Duration, Eligibility & Schedule
| Type | Eligibility | Duration | Frequency | Place |
| --- | --- | --- | --- | --- |
| Annual Transplant Coordinators' Conference | Previous course participants, Transplant coordinators, other health-care professionals. | 2 Days | Once a Year | Will be updated periodically. |
| Advanced Transplant Coordinators Workshop | Senior Transplant Coordinators (on invitation basis only) | 3 Days | Once a Year | Chennai |
Registration Process
The attached registration form must be sent duly filled to MOHAN Foundation. Upon acceptance a confirmation will be sent.
The One Month Training Programme has limited places with a maximum of 25.
Applications for registration will be accepted from individual candidates as well as candidates sponsored by hospitals and organ procuring organizations.
Job Placement
Placement guidance will be provided. The various courses provide a candidate multiple opportunities to seek employment. These include:
a) Hospitals undertaking Transplants
b) NGOs working in this field
c) Intensive care units for counselling relatives

Testimonials - Participants' Speak...
P. Jayapriya, Pondicherry Institute of Medical Sciences, Puducherry
I had an amazing training in my life. I gained more knowledge and enjoyed each and everything that happened in the past one month. I'm thankful to MOHAN Foundation. I wish this programme to continue more and more from the 8th to 80 to 800 to 8000 and so on. "STEP UP INSTEAD ASKING".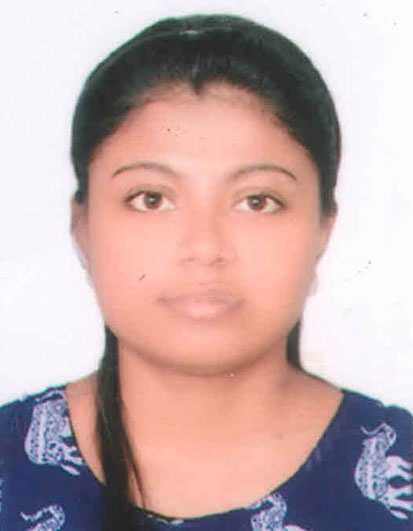 Chayanika Devi, ROTTO, Guwahati, Assam
I feel grateful to have participated in this one month transplant coordinators course. It really is very helpful for me. Even as a non-medical professional, I gained vast knowledge from it. Thanks to the members of MOHAN Foundation for giving me the chance to take part in the course.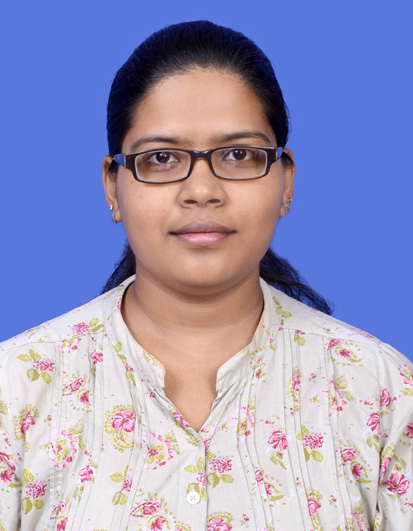 Anindita Sabath, MOHAN Foundation, Cuttack, Odisha
The one month transplant coordinators training was a fruitful engagement for me. The faculties involved in the training were very influential and the knowledge that they imparted is surely going to help me in my career as a transplant coordinator. MOHAN Foundation is doing great work in training individuals in this profession of gifting lives. I am really thankful to the organisation for giving me this wonderful opportunity.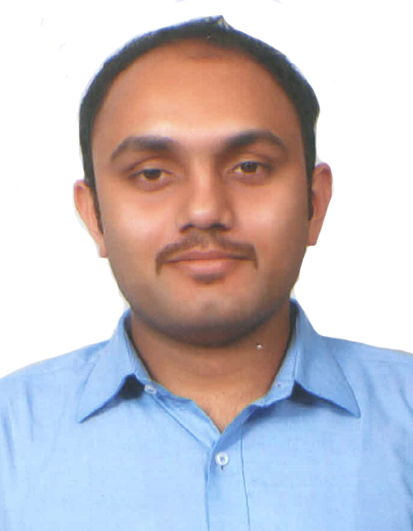 Saurav, SAL Hospital, Ahmedabad, Gujarat
It was a great pleasure to get associated with MOHAN Foundation through the Transplant Coordinators Training Program. It was a great learning experience. Though being form non medical background it was not difficult for me to understand the classes. It was just perfectly organized. It would be great if such sessions could be arranged at other locations across the nation to boost up the noble cause.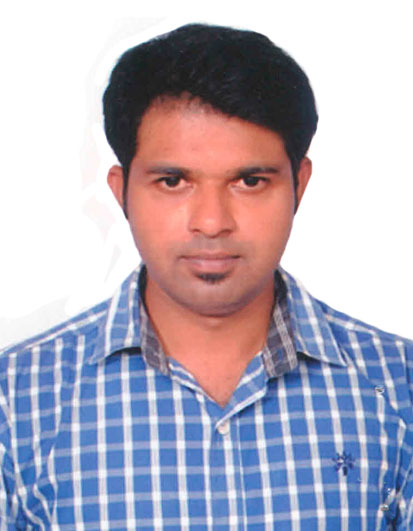 Kalicheti Aravind Kumar, Simhapuri Hospitals, Nellore, Andhra Pradesh
This course is not only a Life Saving Course, but I can say it is a Lifetime Achievement Course.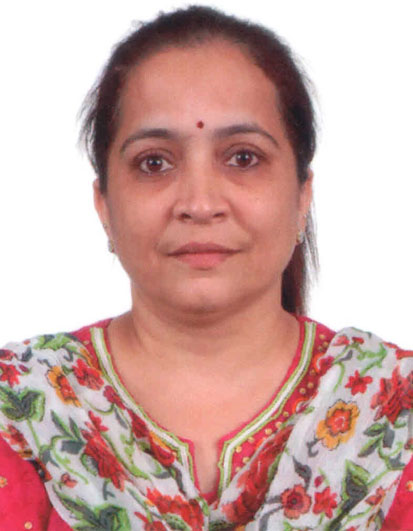 Madhu B Sheth, Chennai
The whole course is so complete and in-depth, if it would be possible to have recruitment also, campus selection or through the Foundation.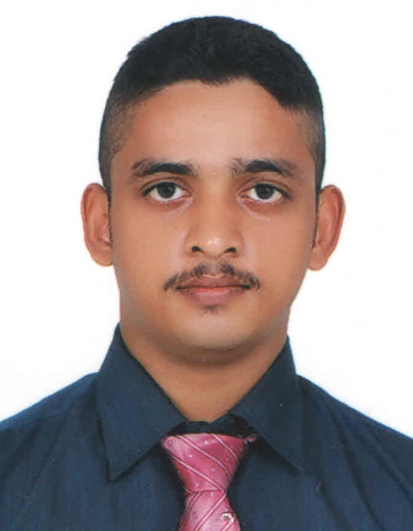 Sivakrishnan D, KIMS, Trivandrum, Kerala
It was nice coming to the training programme and being with people that came from different parts of India. As a trainee those 22 days which includes a "Sunday" was the doorway to so many questions and its answers. As a training institution MOHAN Foundation successfully achieved their goal. Your planning of each session was well organised and gone smoothly. You guys are the fuel for our motivation; the enthusiasm which we express is aroused from your stories of successful management of deceased donors during your working period. Moreover as a Social Worker I had the privilege of being a part of your training programme and I'm thanking MOHAN Foundation and its "BUILDING BLOCKS" for conducting such informative bundles. It was a great time with MOHAN Foundation.